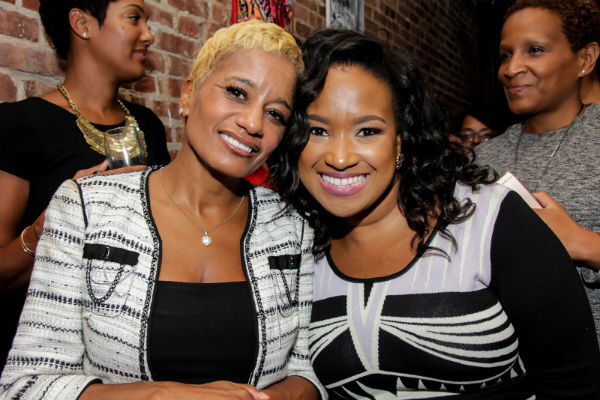 Last night, over 200 influencers gathered in Harlem to support 2016 presidential candidate Hillary Clinton. Hosted at Harlem's Lenox Saphire restaurant, the "Women for Hillary" event served a dual purpose of raising funds and encouraging voter education.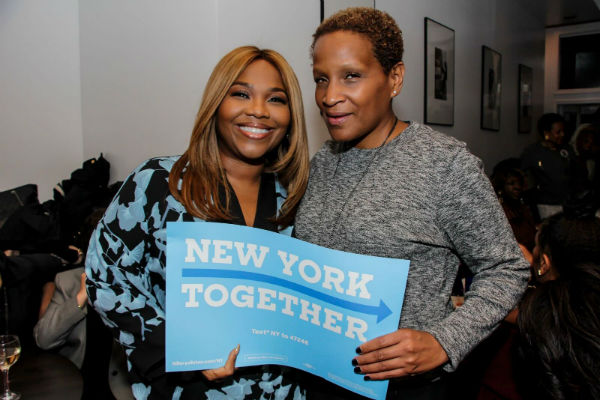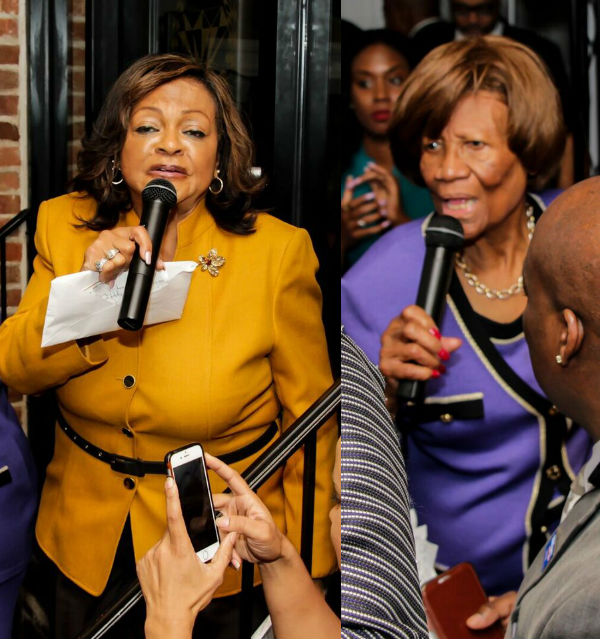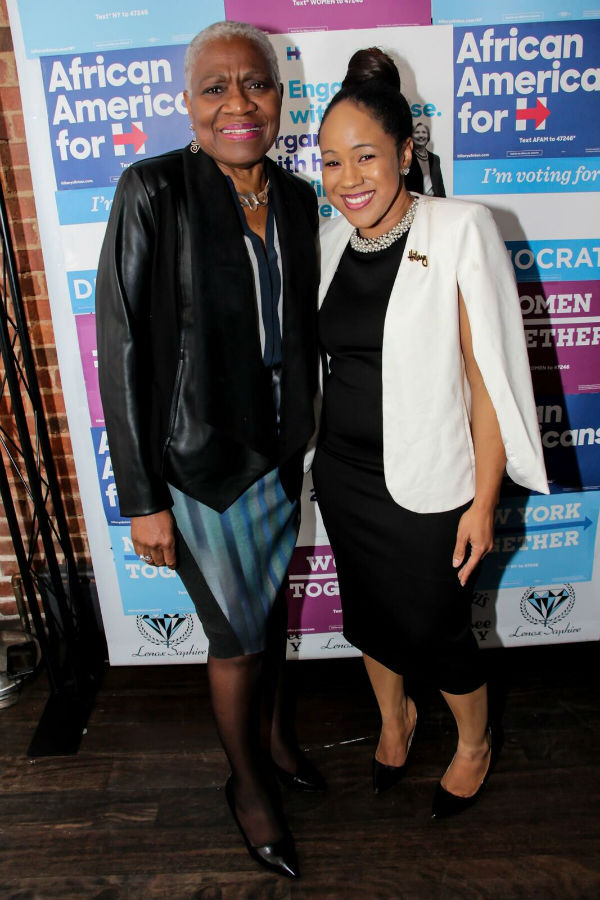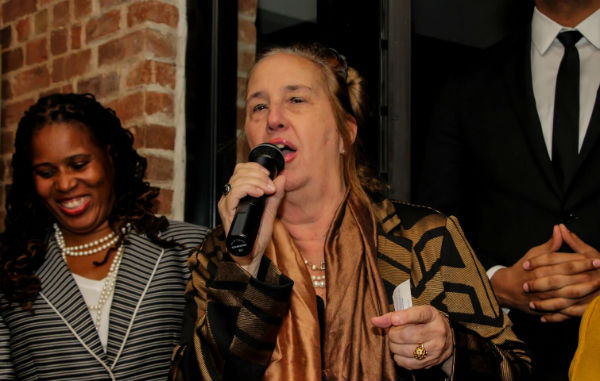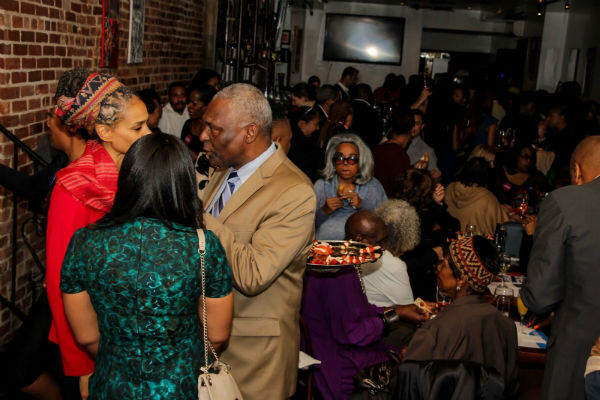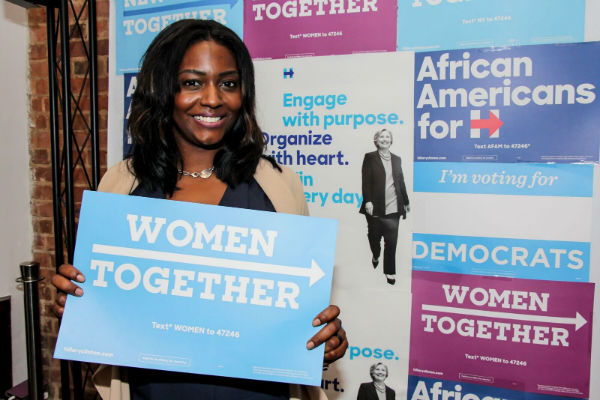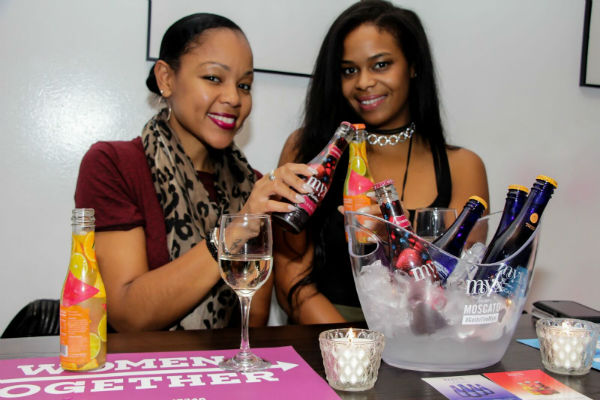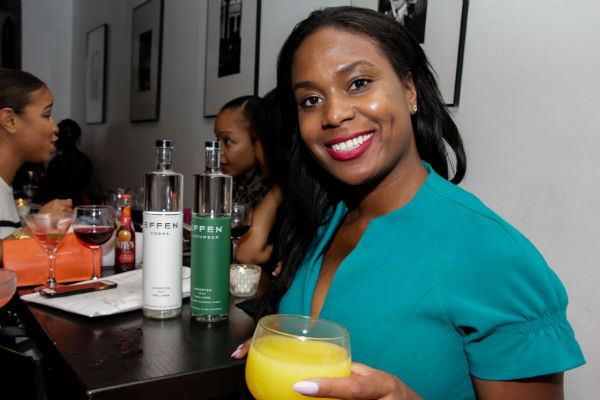 Attendees received voter registration information and absentee ballots for early voting. Special guests included: Congressman Charlie Rangel, Dr. Hazel N. Dukes (President of the NAACP New York Conference), Gale Brewer (Manhattan Borough President), Rosemond Pierre-Louis, C. Virginia Fields, Joyce Johnson, Assemblyman Alex Rodriguez, Inez Dickens (NYC Councilwoman), Alyah Horsford-Sidberry, Nicole Paultre-Bell, Mona Scott-Young (CMO, MYX Fusions and Monami Entertainment), Arva Rice, Keith Wright, Rodney Capel, Melvin Norris, and many more. 
And make sure you're registered to vote!
‪Guests enjoyed appetizers and cocktails provided by MYX Fusions and Effen Vodka and received gift bags from Shea Moisture and Sundial Brands.
Photo credit (l to r): 1) Rachel Noerdlinger and Shante Bacon. 2) C. Virginia Fields and Congressman Charlie Rangel. 3) Mona Scott-Young and Rosemond Pierre-Louis. 4) Inez Dickens and Dr. Hazel N. Dukes. 5) C. Virginia Fields and Mari Moss. 6) Gale Brewer. 7) Keith Wright center left. 8) Nicole Paultre-Bell. 9) Guests. 10) Nika Milbrun. Photos by Tylik Hill.
Related Articles
---