---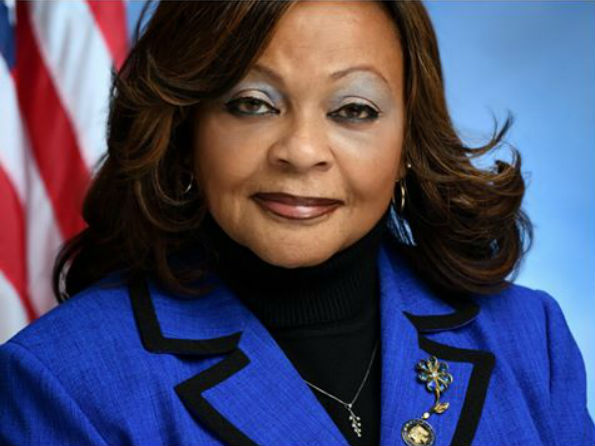 By Sheron Hamilton-Pearson
Inez Dickens is a powerful force in New York politics with many firsts to her name.
She was first elected to office in 1990 as a State Committeewoman and District Leader and eventually rose through the ranks.
Inez became the Council Member for the 9th New York City Council District in 2006, serving the communities of Central Harlem, Morningside Heights, East Harlem, and parts of the Upper West Side. As a newly elected council member, she was soon appointed to the leadership positions of Majority Whip and Chair of the Committee on Standards and Ethics. She broke another glass ceiling by becoming the first African-American woman in the history of the New York City Council to be appointed to the higher leadership position of Deputy Majority Leader and Chair of the Subcommittee on Planning, Dispositions, and Concessions.
She attended New York City public schools and studied real estate and land economics at New York University, later completing her studies at Howard University in Washington, D.C.
Question:  The facts of your life in politics are well documented, but I want to know about Inez Dickens the woman because not much is known about your personal life.  I just discovered that you are married – and hoping still married. 
Answer: I'm a widow.  
Q: You see that information is not out there! So,  I want to know about you as a person.  I know your family came to Harlem in the 1920s and you were born there – what changes have you witnessed growing up in Harlem until the present.
A: There have been a lot of changes, I'm a child of the 50s who grew up in Harlem under the blight of drug devastation, vacant buildings, blocks and blocks of just empty lots that were filled with garbage, that's how I grew up. Today I can say there has been a huge change. There are hardly any vacant lots now and much-needed housing has filled those spaces. The one concern I do have is that the indigenous population that stayed in Harlem over the years during the hard difficult times – when nobody even wanted an address in Harlem,  when nobody wanted to bring any money to Harlem, when you couldn't even get a decent loaf of bread – those families should be allowed to stay here. Now it seems Harlem is only affordable for the newbies that are coming in. 
Q: I see the work that you have done with your family business, the work that your father and uncle put in to pave the way for the economic boom to come to black Harlemites, that nation-building work is just going by the way – much like the former Mayor's legacy.  I'm talking about the late Mayor David Dinkins, his legacy is being claimed by everybody else and the accolades are not given to him.  How does that make you feel as a long-standing Harlemite?
A: Well you know, we don't teach our young people our history which is also not taught in the schools. If we don't teach it from family to family from generation to generation; if we don't act like griots, then our youth are never going to know their history. Harlem's history is known in my family, but outside of that, most people have no idea of the actuality that my family is a long-standing Harlem resident who returned from Canada to live in America. 
My father was born in Oklahoma, to a family comprising nine boys and one girl. My grandfather moved the family to Canada to live, because at that time, even as a black person, you could own property as long as you were a Canadian citizen. My grandfather and his family gave up their American citizenship and became Canadians. When they returned to America, it was because of Marcus Garvey and his Universal Negro Improvement Association (UNIA).
My grandfather heard about going back to Africa and became excited at the concept. He brought his entire family and inspired other families who came back with him to join the Back to Africa movement with Marcus Garvey. Well, we all know the history of what happened with Garvey! That's when my family decided to cast their buckets down where they were – in Harlem. They became American citizens again by naturalization.  By pooling their resources and everybody doing something within the real estate industry. Because there were so many of them, one sister was the secretary, one brother did the painting, another did plumbing.
They bought a property and renovated the building with the family doing the work. They hired a white person to stand in for them at the banks to get a mortgage because it was difficult for blacks to get money from banks at that time. They learned that strategy from my grandfather who had owned three mills in Tulsa Oklahoma! He had a white guy – a German – that he hired to the front for him because as a black man he couldn't own anything. However, it was discovered that a black man was the owner of the mills and that's when he packed up his family and moved to Canada. He gifted the mills to another large black family in Tulsa. (Ms. Dickens also revealed that her grandfather shot somebody which may have hastened his move to Canada!)  So my family has had a long history of real estate investment in Harlem which I am continuing today.
I can recall other Harlemites like the Edwards sisters who invested in Harlem years ago. One sister who I called 'Aunty Lou' was a phenomenal attorney and she and her sister bought into Harlem. The Horsford Family, owned The Cove Lounge, on Malcolm X Boulevard and 126th street. At that time, there were several prominent black families who invested in Harlem, including my own. Back then, whites were living in Harlem, we were not resident there yet, we were living downtown, but as the whites moved further north, it was important that we owned so that we could start to live and reside in Harlem. There were several large families that decided to stick together in unison, sadly that is what is lacking today in community – real hardcore unity.
Q: Let me ask you, the basis for that unity was grounded for the most part in the church.  Do you think the church is not doing enough, or is it that the church has now taken over and decided that the church is going to be the landlord?
A: Well, that may well be the case but I just want to reiterate that the basis of black wealth in Harlem stemmed from those large families who came together to invest in Harlem.  Unfortunately, the remnants of that Harlem renaissance – the people who now populate Harlem either don't know about that history – or they just don't care.
Q: Was there ever a time when your morale was at a low point during your political career?
A: Well, I wouldn't say that there was ever a time when my morale was low, but there was one phase when I would say I was disappointed, that's when Congressman Charlie Rangel was going through his struggles which led to him losing the Chairmanship of the House Ways & Means Committee. Another disappointing time for me had to do with Hilary Clinton's campaign of which I was an ardent supporter. As one who knows the importance of increasing the voting public –  I'm proud of my record when it comes to voter registration.  I held rallies and got people in Harlem to register to vote to support Hillary. Unfortunately, she was not successful in her campaign against Donald Trump – that was a major disappointment to me. 
Q:  I know we are living in a time of turmoil, the Covid-19 Pandemic, the unrest over police killings and the rise of the Black Lives Matter Movement.  What are your thoughts on the wide-spread civil unrest?
A: I believe that much like the 99 percenters also known as the Wall Street demonstrators, black causes are being hi-jacked by those in our community who are already very privileged.  
Q: I know you are still a champion in your Harlem neighborhood which has gone through re-districting and population demographic changes.  Are you ready for retirement?
A: Absolutely not, I still have a passion for the work I am doing as a matter of fact my goal is to now mentor and train the next generation of politicians. Much like the example set by my late father and uncle who were both involved in local and city-wide politics, I am committed to improving the quality of life of everyone in my community. 
My life in politics began over 30 years ago, as a student activist at the side of my father and mentor, the late Harlem businessman and New York State Assemblyman Lloyd E. Dickens, and uncle, the late Assemblyman and state Supreme Court Justice Thomas K. Dickens.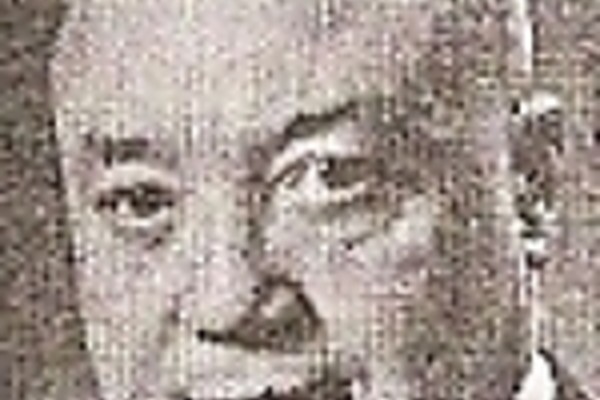 My goal is to reach out to those young people who are willing to start at the bottom and learn the lessons of what it takes to become an effective champion for the constituents. Many potential public servants want the shine, but they don't want to put in the time! I'm happy to be working with the NAACP to identify and nurture potential talent and I want to acknowledge a few names to watch out for; Leilani Irwin and Shannel Washington. I encourage our youths to get involved at a grassroots level, join your Community Board, Political Clubs, Block Associations. Do the preparatory work, build relationships in your community – learn how to get signatures on petitions.
Photo credit: 1)  NY Carib News. 2) Lloyd E. Dickens.
---