---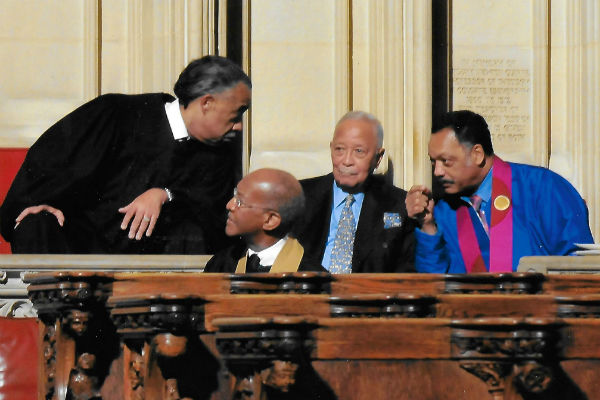 By Rudy Collins
One of my favorite photographes of "Hizzoner" and Harlem fave Mayor David Dinkins with Jessie Jackson, Rev. Al Sharpton, and Dr. Forbes at Riverside Church in Harlem, New York.
Rest In Peace to the 103rd Mayor of New York City.
Check out more work by photographer Rudy Collins here at Rudy's World.
---