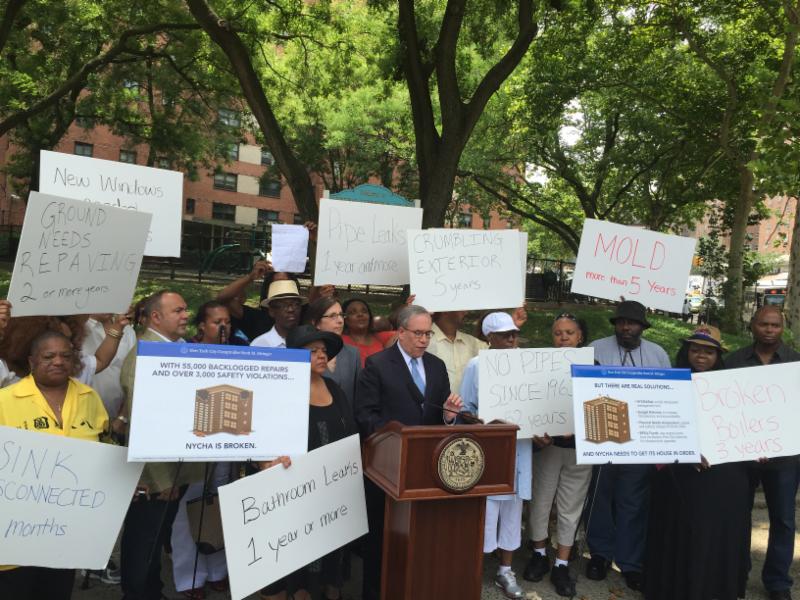 On Monday, July 13, 2015 at 1:00 PM, NYC Comptroller Scott M. Stringer, hosted a brief press conference on the corner of 125th Street and Amsterdam in Harlem to announce that his audit will reveal tens of thousands of backlogged repairs from Harlem to Hollis at NYCHA. 
According to his findings, Comptroller Stinger calculated 55,00 backlogged repairs, average 370 days to fix safety violations and housing authority says problem "fixed" if tenant not home, amongst a list of other neglects.
Read more here >>>
Related Articles
---
VIDEO
---
"We re-imagine, recreate, and redeem cultural omissions and misrepresentations of Blackness, for the culture. ...." This post is made in partnership with British Pathé.