---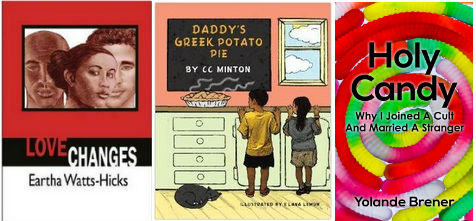 Love books? Love reading? Love learning? If you answered "yes" to any of those questions, the four family-friendly events below–the Bronx Book Fair, Literacy Across Harlem Day, La Casa Azul Bookstore's three-year anniversary fiesta, and their 3rd Annual Visit Your Harlem Library Day–will bring you great joy.
1. Bronx Book Fair
Saturday, May 30 — 12:00 p.m. – 6:00 p.m.
Bronx Library Center – New York Public Library , 310 East Kingsbridge Road, (5-minute walk from the D- and 4-train stops at Kingsbridge Road) 
This Saturday, May 30, #RockThoseReads with Total Equity Now and Harlem's South Bronx neighbors at the annual Bronx Book Fair! 
Full details: http://bxlitfest.com.   
2. Literacy Across Harlem Day
Monday, June 1 — All day long!
(Street Team: 3:30 p.m. – 5:00 p.m.)
Literacy Across Harlem Day is a community-driven, first-day-of-each-month movement through which Total Equity Now and our community partners encourage all Harlemites to #RockThoseReads–proudly and publicly carry a book or other reading materials.
On June 1, join our all-volunteer "#RockThoseReads Street Team" from 3:30 p.m. to 5:00 p.m. on the corner of East 111th Street and Lexington Avenue, where we will:
hand out lists of books about Harlem, and information about Harlem's 10 public libraries;
ask passersby to name their current and recommended "reads";
tell folks why we love reading, and listen to their reading-related stories;
encourage others to carry their reads outside of their bags in celebration of Literacy Across Harlem Day and our collective identity as a community of readers and writers!
Why 111th and Lexington? Click here.
If you're affiliated with a school, youth-development organization, civic group, small business, fraternity/sorority, faith-based institution, or other community entity and would like to join us June 1st or another Literacy Across Harlem Day, please email them at info@totalequitynowharlem.org.
#RockThoseReads Selfies: If you can't join us in person but still want to show your Harlem reading pride, tweet or instagram to @TotalEquityNow a pic of your "read" of the day and they will retweet it to the community.
3. La Casa Azul Bookstore's Turns 3!
Saturday, June 6 — 11:00 a.m. – 4:00 p.m.
143 East 103rd Street (between Park and Lexington Avenues)
Join TEN, other community-based organizations, and Uptown families at one of Harlem's great treasures, La Casa Azul Bookstore. Enjoy family-friendly music, cupcakes, art making, and story telling by local authors and illustrators.
4. Total Equity Now's 3rd Annual Visit Your Harlem Library Day
Saturday, June 20, 10:00 a.m. – 2:00 p.m.
Arrive by 9:45 a.m. just outside the Aguilar Library (174 E. 110th Street)
Harlem is home to 10 amazing public libraries. On Saturday, June 20th, Total Equity Now will lead Harlemites of all ages on a whirlwind tour of all 10!
The goal of Visit Your Harlem Library Day is to highlight the many free educational programs, events, and resources available at Harlem's public libraries. With the summer break swiftly approaching, we want Harlem children, teens, and adults to develop meaningful relationships with one or more local branches, and that begins with knowing where those branches are located and what each offers.
Once again, we are dedicating Visit Your Harlem Library Day to the memory of #RockThoseReads champion Pura Belpré (1899-1982). Over the course of her trailblazing career as a children's librarian, author, and puppeteer, Pura worked at four different Harlem libraries, from Aguilar Library in the east to Hamilton Grange Library in the west.
So, organize your friends and family, throw on a comfortable pair of shoes or sneakers, and arrive by 9:45 a.m. just outside the Aguilar Library (E. 110th Street, between 3rd and Lexington Avenues) to receive your "Harlem Library Passport"!
Photo credit: All books by Harlem World Magazine contributors: 1) We love our Book Editor Eartha Watts-Hicks book of love, we hope you love it too. 2) A special food treat for the entire family by our Event Ambassador CC Minton. 3) Here's the sweets by Writer Yolande Brener's book on life and reliqion.
---