---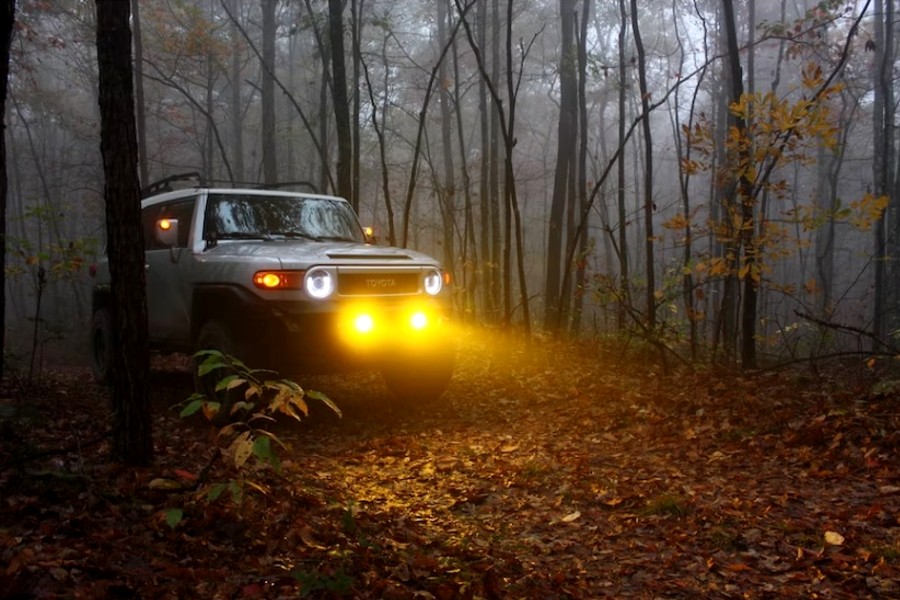 Embarking on a road trip is a thrilling adventure that promises freedom, exploration, and unforgettable memories.
However, before you hit the open road, one crucial decision lies ahead: choosing the right car for your journey. The vehicle you select can significantly impact your road trip experience, affecting everything from comfort to safety and fuel efficiency. So read on to explore some essential considerations to keep in mind when buying a car specifically for road trips – these important facts will ensure that your road trip is not only enjoyable but also hassle-free.
Finding the Perfect Balance
As you prepare for long hours on the road, prioritizing comfort and space within your chosen car is paramount. Opt for a vehicle with supportive seats, ample legroom, and ergonomic design to prevent discomfort during extended drives. Accounting for ongoing costs like fuel, insurance, and maintenance will allow you to indulge in luxury car experiences without unexpected financial strains. Remember that road trips often involve packing luggage, camping gear, or sports equipment, so ensure your chosen car offers sufficient cargo space. Consider factors such as seat adjustability, lumbar support, and interior noise levels to guarantee a cozy journey. Striking the right balance between comfort and space will make those hours on the road fly by with ease.
Fuel Efficiency
Fuel expenses can form a significant portion of your road trip budget, making fuel efficiency a key consideration when purchasing a car. Look for vehicles with advanced fuel-saving technologies, such as hybrid or electric options, or those with high miles per gallon (MPG) ratings. Keep in mind that different driving conditions, such as highways and mountainous terrain, can affect a car's fuel efficiency. Calculating potential fuel costs over the course of your journey will help you make an informed decision and save money in the long run.
Advanced Driver-Assistance Systems
Safety should always be a top priority when selecting a car for road trips. Modern vehicles come equipped with a range of advanced driver-assistance systems (ADAS) that enhance safety on the road. Features like adaptive cruise control, lane-keeping assist, automatic emergency braking, and blind-spot monitoring can help prevent accidents and reduce driver fatigue during long stretches of driving. Prioritize cars with a strong safety track record and the latest ADAS technologies to ensure a secure road trip for you and your fellow travelers.
Onboard Entertainment and Connectivity
To keep boredom at bay during hours of driving, consider the onboard entertainment and connectivity features of the car. Infotainment systems, smartphone integration, and ample charging ports can make your road trip more enjoyable. Whether you're streaming music, using navigation apps, or simply staying connected with loved ones, these features can transform the driving experience. Evaluate the user interface, compatibility with your devices, and the ease of accessing entertainment options to add an extra layer of excitement to your journey.
Road Handling and Terrain Suitability
When planning a road trip, it's crucial to consider the diverse landscapes and terrains you might encounter along the way. Different regions offer varying road conditions, from smooth highways to rugged mountain passes. This is where a car's road handling and terrain suitability come into play. Choose a vehicle with responsive steering, good suspension, and appropriate ground clearance to ensure stability and control across different surfaces. If your journey involves off-road segments, a car with all-wheel drive (AWD) or four-wheel drive (4WD) capability might be a prudent choice.
Maintenance and Reliability
The last thing you want during a road trip is a breakdown or mechanical issues that put a halt to your adventure. Opting for a car with a reputation for reliability and low maintenance can significantly minimize the chances of disruptions. Research the vehicle's reliability ratings, read reviews from other owners, and consider the manufacturer's warranty coverage. Regular maintenance is essential, so ensure you're comfortable with the availability of service centers and parts for your chosen car, especially if you're traveling to remote areas where resources might be limited.
Budget Considerations
While the upfront cost of the car is a significant factor, it's essential to consider the overall budget for your road trip adventure. Factor in not just the purchase price but also ongoing expenses such as insurance, maintenance, fuel, and potential accommodation costs if you plan to sleep in your car or camp along the way. It's easy to get caught up in the excitement of buying a car, but taking a holistic approach to your budget will help you avoid financial strain during and after your journey.
Choosing the ideal car for your road trip is a decision that involves careful thought and consideration. From comfort and fuel efficiency to safety features, entertainment options, road handling, and reliability, each aspect contributes to the overall road trip experience. As you embark on your journey of exploration and adventure, remember that your chosen vehicle is more than just transportation – it's your companion on the open road. By keeping these important facts in mind and making a well-informed decision, you're setting yourself up for a road trip filled with comfort, joy, and unforgettable memories.
---