---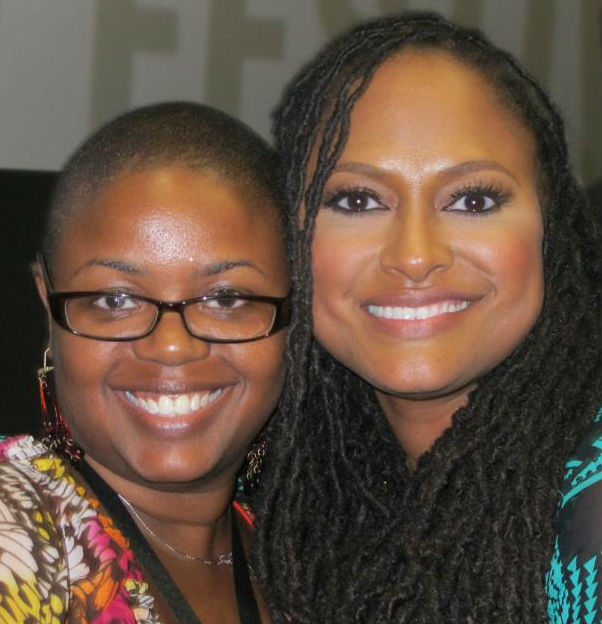 ImageNation Cinema is a Harlem-based nonprofit media arts organization that presents progressive media by and about people of color, with the goal of developing audiences and exhibition vehicles for these works. Through a variety of public exhibitions and programs, ImageNation fosters media equity, media literacy, solidarity, and highlights the humanity of Pan-African people worldwide.
A coffee shop by day and cinema by night, the Sōl Cinema Café is a hub for Black Indie Cinema, music & coffee lovers, steps away from Harlem's famous 125thstreet. The Sōl Cinema Café is slated to officially open in June 2019 and will also house Varcade, the only VR lounge in Harlem.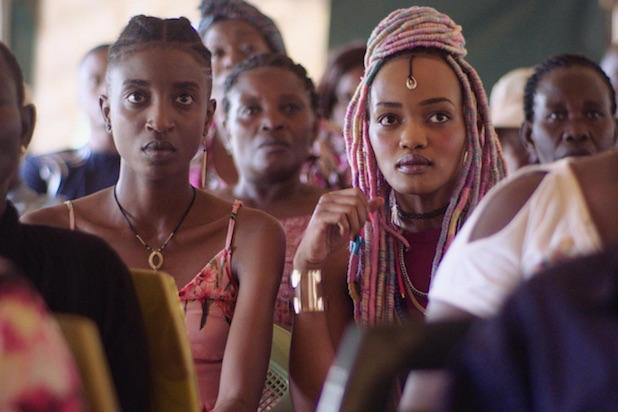 The Sōl Cinema Café will officially launch its 45-day SAVE MY SEAT Campaign on www.solcinemacafe.com/savemyseat to sell naming rights for 30 remaining seats to raise funds to renovate Harlem's Raw Space Gallery into the Sōl Cinema Café, a boutique cinema, and coffee shop. The online seat-naming campaign and has already sold 10 seats.  Seats are $500 each and naming rights last for five years. The fundraising initiative provides participants with a seat emblazoned with their name, free tickets for three movie screenings and a membership at the Sōl Cinema Cafe.
The SAVE MY SEAT campaign kicks off a new season of films screenings at the Harlem-based venue. On April 19th the venue will host Wanuri Kahui's acclaimed Rafiki for a weeklong run from April 19th to April 25th, with Kahui in attendance at the 3pm screening on Sunday, April 21st. A screening of Little White Lie, directed by Lacy Schwartz, with Schwartz in attendance, will follow on April 26th, 2019.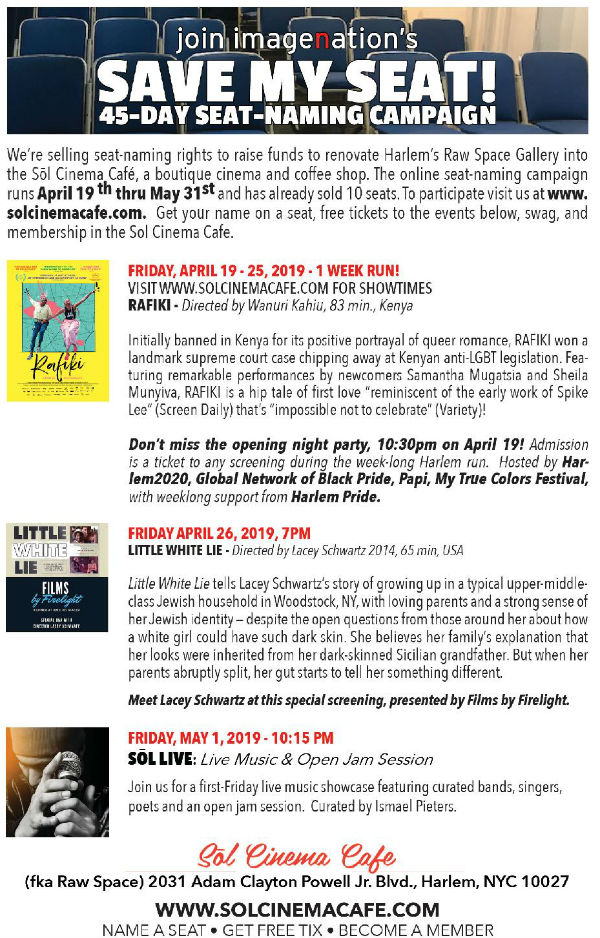 April 19th thru May 31st, 2019.
The Sōl Cinema Café, 2031 Adam Clayton Powell Jr. Blvd., between 121st St. and 122nd Streets. In addition to purchasing naming rights, the Sōl Cinema Café is asking supporters to participate via social media by sharing photos and videos of themselves and tagging them #iLoveSolCinema. 
Check www.SolCinemaCafe.com for showtimes, tickets, and director talkbacks.
Photo credit: All photographs from ImageNation.
---