---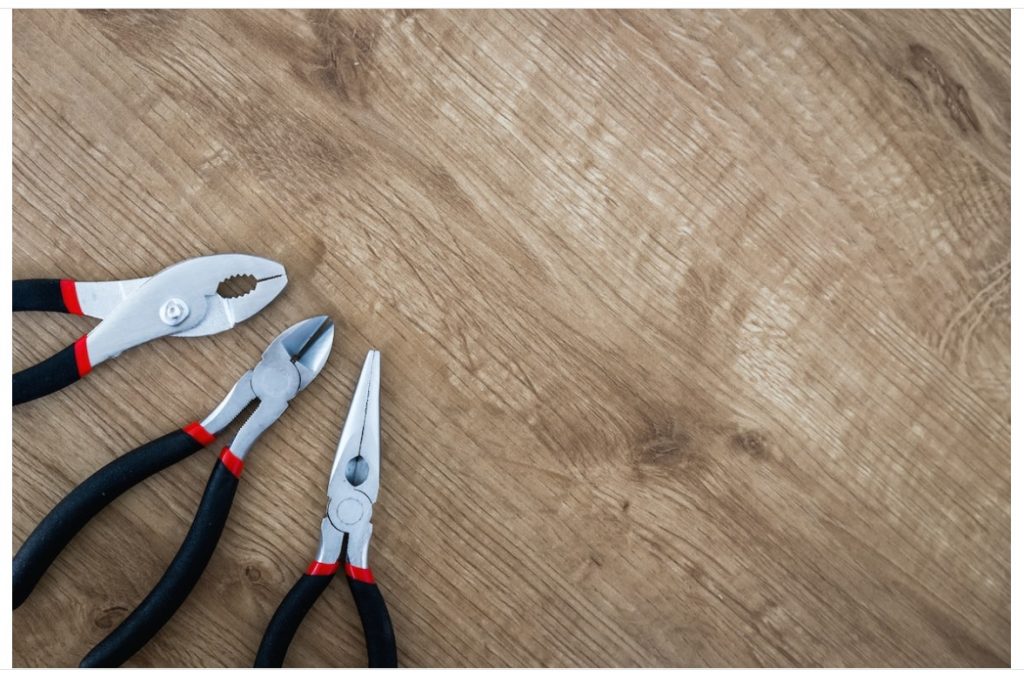 Are you someone who is never handy with tools and not sure where to start when it comes to taking on a project around the house?
Finding yourself in scenarios like this can be overwhelming, but don't worry! Identifying what tools and materials you need ahead of time can make all the difference.
Understanding different workflows before launching into a hands-on task will help ensure your project goes smoothly and efficiently. To get started right away, take some time now to read through our blog post for tips on how to prepare if you're not handy with tools.
Gather all necessary tools and supplies before starting a project
Embarking on a project is exciting, but nothing can ruin the experience like scrambling to find the right tools and supplies mid-task. Don't let that happen to you! Save yourself time, energy, and frustration by gathering all the necessary tools and supplies before getting started.
Taking a few extra minutes to assess what you'll need and ensure you have everything in one place will not only make the process smoother, but it will also help you maintain focus on the task at hand. Plus, once you have everything in order, you can really enjoy the project and take pride in your work knowing you did it thoroughly and efficiently.
Before diving in, take a moment to equip yourself for success. For example, house hold electrical troubles require specific tools such as voltage testers, non-contact voltage testers, and screwdrivers. Additionally, you may need household items like electrical tape or wire connectors to complete the job.
Take the time to research the task at hand
When faced with a new task, it can be tempting to just jump in and start working without doing any research ahead of time. However, taking the time to research the task at hand can save you a lot of time, frustration, and mistakes down the road.
Firstly, research can help you identify the specific tools and supplies you'll need. This will save you time from having to randomly guess what materials are necessary for the job.
Secondly, it can provide helpful tips on how to best approach the task so that you can complete it quickly and correctly. For example, content like instructional videos or blog posts can give step-by-step guidance on how to successfully tackle the project.
So, don't rush into a task without doing proper research first! By taking the time to equip yourself with knowledge and resources ahead of time, you can ensure that your projects are completed quickly and correctly.
Make sure you have a safe space to work in
Creating a safe and clutter-free workspace is essential for productivity and overall well-being. It can be challenging to focus on work when surrounded by distractions like piles of papers or loose cords. By taking the time to clear out any hazards or clutter, you'll not only reduce the risk of accidents but also increase your ability to focus and stay organized.
Consider investing in some storage solutions or taking advantage of desk organizers to maximize your workspace. A well-organized and safe workspace creates a productive environment that can help you achieve your goals more efficiently. So, take the time to clear the clutter and create a safe space to work in for optimal productivity.
Wear safety gear such as gloves, goggles, and masks when appropriate
When working with tools and machinery, safety should always be a top priority. It's essential to wear appropriate gear that can protect you from potential hazards. Gloves will not only help prevent cuts but also offer a firm grip on equipment. Goggles will shield your eyes from flying debris, and face masks will protect you from inhaling harmful dust or particles.
It may seem like a nuisance to wear safety gear, but it only takes one accident to realize how important it is. It's crucial to prioritize your safety and use the appropriate equipment when necessary.
Building, repairing, or making improvements to your home can be an incredibly fulfilling experience. With the right preparation and tools, you can plan with confidence and work safely on your project. Educating yourself on what you are trying to accomplish while gathering necessary supplies may seem like a daunting task, but it does not have to be.
Breaking down the task into small achievable goals such as researching, watching tutorials, preparing supplies and safety gear, clearing away hazards or clutter, and establishing an emergency plan all help ensure that your work is successful in the long run.
Ultimately by working smartly by following these steps, you open the door to limitless possibilities when it comes to tackling any DIY project.
This content is part of the HWM Partnership.
---