---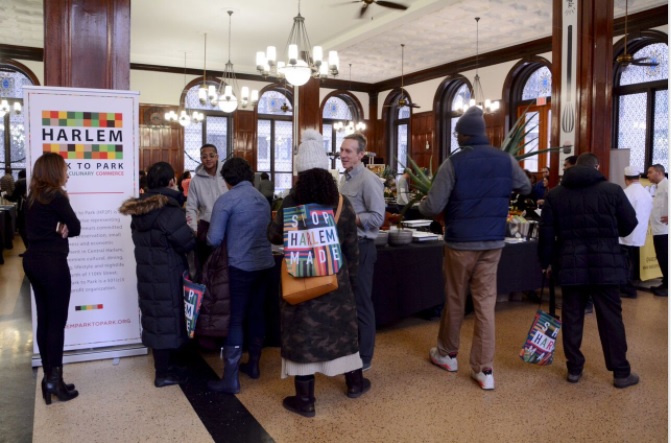 On Friday, December 15, 2018, Columbia University hosted the "Harlem Buyer Fair" with about 30 local food, bodycare and gift vendors from Harlem on its Morningside campus.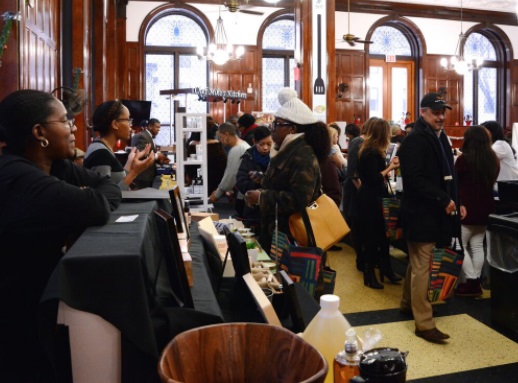 Vendors offered samples of their "shelf-ready" products including tastings from food, to personal grooming items, to ice cream, to shaving cream and much more. Uptown buyers from major businesses such as Whole Foods Harlem and Fresh Direct, along with Columbia University dining managers joined to test products for retail consideration.
Here are some quotes from participating Harlem vendors: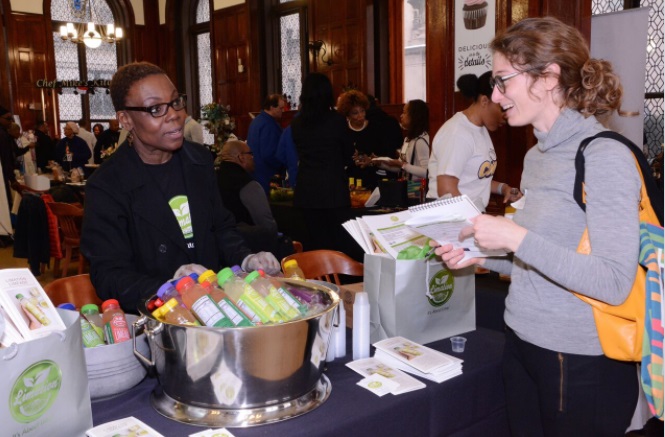 Charmaine DaCosta (above), owner, Crude Food/Limation, said:
"Since participating in the Harlem Local Vendor Program and getting into Whole Foods Market Harlem sales of our Limation drink have increased 40 percent. Now we are in Whole Foods Market Upper West Side and there are two new Whole Foods Markets in development. In addition, Limation is now in two cafes on Columbia University campus, Uris Deli and East Cafe."
Miguel Martinez (above), owner of That's Smoooth, said:
"The Harlem Local Vendor Program took me from a guy who had a great formulation but unfit for major retail to being in major retail. It was a total come up! My sales have increased more than 100 percent. The biggest benefit however, is growth that we are now capable of because of the resources/expertise of the program."
The Harlem Buyer Fair was hosted by Columbia University and sponsored by the Harlem Local Vendor Program, a partnership between the Columbia-Harlem Small Business Development Center, Harlem Park to Park (HP2P),  HBK Incubates (a project of Hot Bread Kitchen), Whole Foods Market and the Harlem Community Development Corporation of Empire State Development.
Photo credit: 1-2) Atmosphere at the event. 3) Charmaine DaCosta, owner, Crude Food/Limation. 4) Miguel Martinez, owner That's Smoooth.
---