---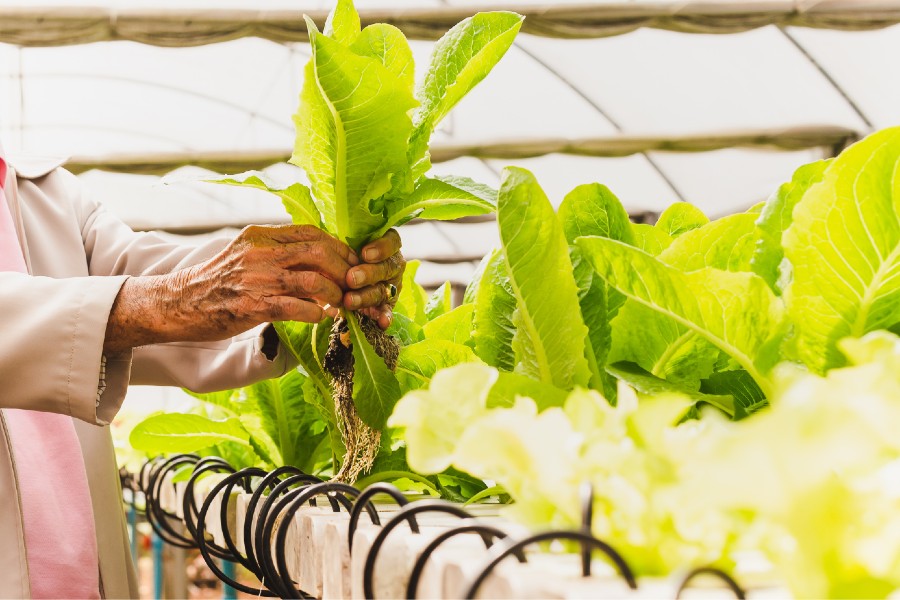 Hydroponics, the science of soil-less gardening, is not a novel concept, but it is certainly gaining momentum in the 21st-century agricultural landscape.
As we move into a future marked by rapid urbanization, dwindling arable land, water scarcity, and rising demand for fresh produce, hydroponics presents itself as an environmentally-friendly solution that ensures food security. This article will explore the promising business prospects of hydroponics over the next ten years, demonstrating how this sophisticated method of cultivation will continue to reshape our agricultural future and present opportunities for entrepreneurs and investors.
A Blossoming Market
The global hydroponics market size was valued at $9.5 billion in 2020 and, according to market research firms, it is expected to register a CAGR (Compound Annual Growth Rate) of approximately 11.3% from 2021 to 2028. This phenomenal growth can be largely attributed to advancements in technology, increasing awareness about sustainable agriculture, and the rising need for high-quality, pesticide-free food.
Moreover, climate change and its impacts on conventional agriculture have acted as a catalyst, urging growers and investors alike to explore innovative, climate-resilient farming methods such as hydroponics. By the year 2033, the hydroponics market is projected to reach an astounding valuation, firmly placing it as a mainstream agricultural practice and a lucrative investment opportunity.
Hydroponics and Technology Convergence
One of the key drivers of hydroponics' future growth is the convergence of this farming technique with cutting-edge technologies like Artificial Intelligence (AI), Machine Learning (ML), and Internet of Things (IoT). This confluence is giving rise to what's popularly termed as "smart hydroponics".
In the next decade, it is expected that sophisticated AI and ML algorithms will play an increasingly pivotal role in managing hydroponic systems. These technologies will enable predictive analytics, allowing farmers to anticipate potential issues before they arise and optimize growth conditions for maximum yield. Furthermore, IoT devices will facilitate real-time monitoring and management of nutrient levels, pH values, and temperature, automating what used to be time-consuming manual tasks.
Urban Farming and Food Security
Another promising business prospect for hydroponics is within the realm of urban farming. As urban populations continue to grow and cities continue to sprawl, the issue of food security becomes increasingly pressing. Hydroponics, with its space-efficient, high-yield potential, is ideally suited to urban environments. It has the potential to transform rooftops, empty lots, and unused buildings into verdant, productive landscapes, substantially reducing the dependency on long-distance transportation of produce.
Government Initiatives and Policy Support
The future growth of hydroponics is also being propelled by positive government initiatives and policies worldwide. Governments are incentivizing hydroponics through grants, subsidies, and technical assistance, recognizing the technique's potential in addressing food security and unemployment issues. In the next ten years, we can expect more such supportive policies, which will not only help current hydroponics businesses grow but will also encourage new entrants into the market.
The Imperative of a Solid Hydroponics Business Plan
As with any business venture, success in the hydroponics industry is not guaranteed solely by the rising market demand or supportive policy environment. It requires diligent planning and strategic execution, the bedrock of which is a comprehensive business plan. A hydroponics business plan serves as a roadmap that navigates the journey from inception to operation and, eventually, expansion.
A detailed hydroponics business plan should address aspects such as site selection, market analysis, choice of crops, technology integration, funding options, and contingency planning. It should also factor in the unique operational challenges associated with hydroponics, such as energy usage, system maintenance, pest management, and crop nutrition. A thorough business plan is not only crucial for the entrepreneur's clarity and preparation but also invaluable in attracting investors, securing loans, and winning grants.
Emerging Opportunities in the Hydroponics Supply Chain
The business prospects of hydroponics extend beyond just farming. The entire hydroponics supply chain, which includes the manufacturing of hydroponic equipment, nutrient solutions, and grow lights, is projected to experience significant growth. Businesses that specialize in consulting, training, and maintenance services for hydroponics systems are also poised to benefit from the sector's expansion. These diverse avenues within the hydroponics industry present multiple opportunities for entrepreneurs and investors to carve out their unique niches.
Sustainability and Beyond
Looking ahead, sustainability is not just an option but a mandate for the future of agriculture. Hydroponics, with its lower water and land use, lack of soil erosion, and potential for recycling nutrient solutions, presents a path to achieving this. However, the road to widespread adoption of hydroponics is not without its challenges. It will require ongoing efforts in public education, research, and technological innovation.
Conclusion
In conclusion, the future of hydroponics over the next decade is undoubtedly promising. As we grapple with the pressing issues of food security, climate change, and urbanization, hydroponics presents itself as a forward-looking solution that marries agriculture with technology.
However, to truly capitalize on these opportunities, entrepreneurs must not overlook the importance of meticulous planning and the need for a solid business plan. As the hydroponics industry matures, those armed with a strong strategic vision, coupled with the willingness to innovate and adapt, will be the ones to reap the most rewards in this burgeoning field. The green revolution of the 21st century is unfolding, and hydroponics is set to play a starring role.
---