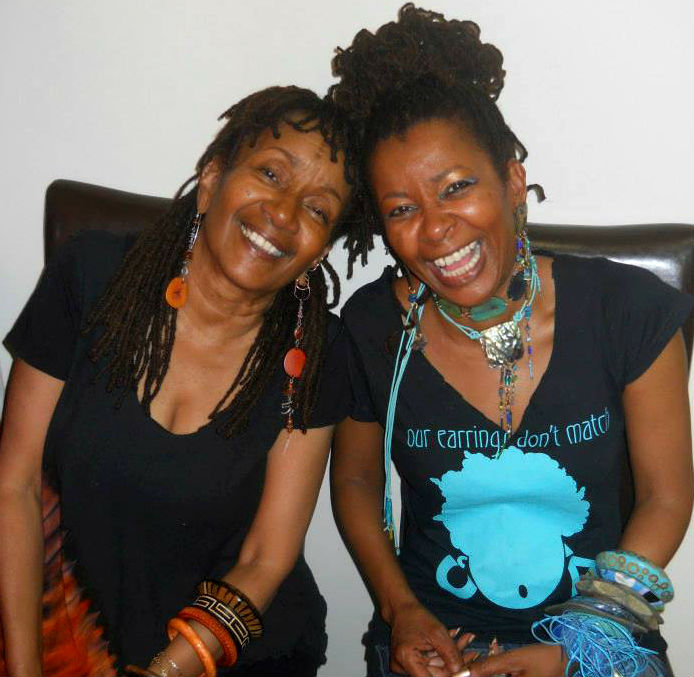 Harlem World Magazine spoke to Norma and Traci Lilly, owners of Imani Jewelry in a Q and A in honor of their 30th anniversary. The e-interview was done after their opening of their One Day Pop Up Boutique in April, 2014, at the RAW Space in Harlem. 
Harlem World Magazine: Where did the name Imani originate?
Norma and Traci Lilly: We began by looking for a name that represented our heritage. We came across the seven principles of Kwanzaa. We knew right away that "faith" was the one. Imani means "faith" in Swahili.
HW: How do you describe the Imani jewelry owner (describe him or her)?
NTI: Creative, daring and well traveled.
HW: In those rare disagreements as a mother and daughter team, how do you settle those differences (a glass of wine)?
NTI: We don't sweat the small stuff. The few times when we are at odds, one of us usually "gives in", so we can move on. No hard feelings, it's just business.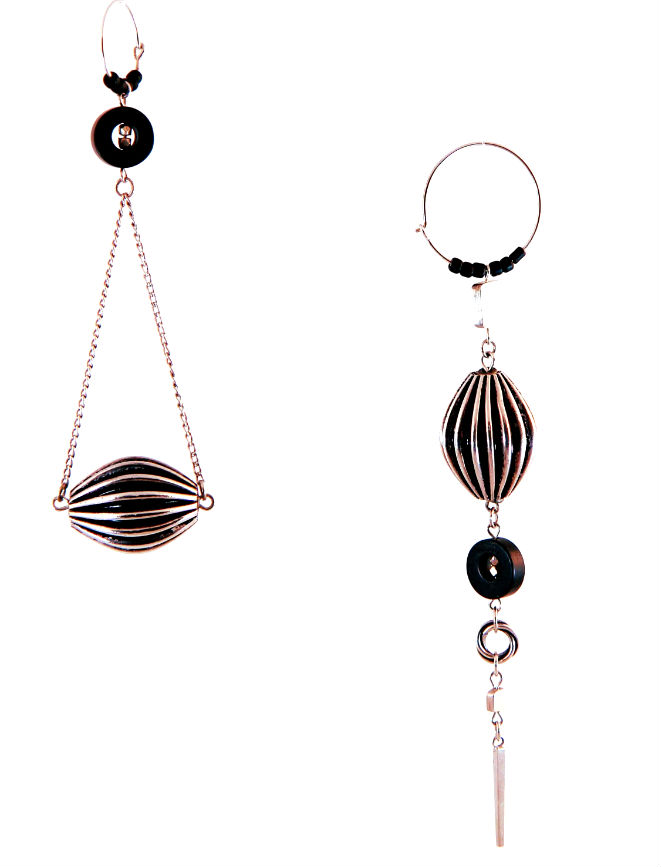 Question: You're celebrating your 30th anniversary this year, what has been your biggest challenge?
NTI: Our biggest challenge has been dealing with the "business" side of business. Taking care of bookkeeping, accounting, taxes and the like, (it) seems to drain the creative energy at times.
HW: Where do you find the inspiration for your works of art? Do you ever have creative block and how do you work through that?
NTI: People are our inspiration. When we owned retail locations in Harlem and Greenwich Village, NY,  we crafted on the premises. The amazing array of colors, styles and attitudes are daily inspirations. Recently we have been inspired by the strong, creative women in our family. We honor their gifts in our spring/summer 2014 collection named, WISE WOMEN.
HW: When did you realize Imani Jewelry would be a success?
---
---
NTI: Our business was a success that very first day a woman tried on a pair Imani earrings and smiled ear to ear. That's how we would like to measure our accomplishments.
HW: Iyanla Vanzant, Oprah Winfrey, B. Smith, India Arie, Roberta Flack, Ving "Harlem" Rhames have been clients – why do you think they became clients?
NTI: These notable clients are all so innovative. they can relate to the individuality, and freedom that Imani jewelry conveys.
HW: What was the key to getting those fab celebrities to purchase?
NTI: We were at the right place at the right time. We met many celebrities when our store was across the street from the Apollo Theatre. We have also made contact with some while traveling the country participating festivals and conventions.
HW: How do you escape the pressure of creating the next 'big' seller?
NTI: We can't relate to this question. There is no pressure to create the next "big" seller. It's more like we look forward to the next time we are at the bench creating the amazing pieces in our heads that are waiting to be crafted.
HW: What advice would you give a young woman who wants to follow in your pumps and start a business?
NTI: Stay positive, even when others can't see your vision. Find a woman you admire and "adopt her" as your mentor.
HW: What tips would you give business owners who have been in business for 10 or 15 years (cough, cough) and they are working hard to stay in business for the next 30 years?
NTI: Be open minded to change. Search for the balance in maintaining your brand integrity in an extremely fast changing world.
HW: What are you reading these days?
NTI: "Until Today" by Iyanla Vanzant (over & over & over:-) and "Women Who Run With the Wolves" by Clarissa Pinkola Estes.
HW: In your marketing material it says Imani Jewelry "Comes Home to Harlem " what does that mean?
NTI: We owned a store in mart 125 on 125th street for eight years. that was in the late 1980's and early 90's. We have participated in harlem week off and on over our three decades. boutiques in Harlem carry the imani jewelry line. our annual customer appreciation barbque is in harlem. our client base began in harlem and many are still clients.
We are harlemites in our souls. We say, "we just come to Queens to sleep".
HW: What are your plans for the next 30 years?
NTI: We have recently rebranded Imani Jewelry. We are in the process of scaling the company to sell nationally, then internationally.
HW: Anything you would like to add – we did not ask?
NTI: We are forever grateful that the universe allows us to express our creativity and send love into the world in the form of jewelry.
HW: Thank you.
Related articles
Related Articles