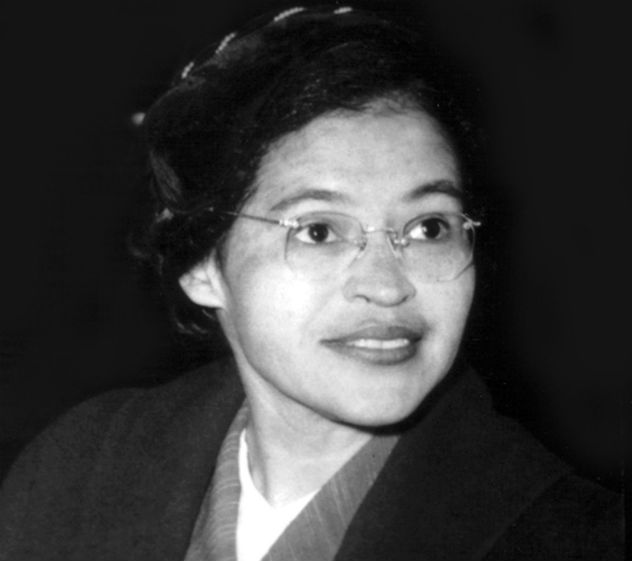 While Rosa Parks' recipe for "Featherlite" peanut butter pancakes has a complete and specific ingredient list, it is a little light on instructions, so the writer took some liberties and added some typical procedures for preparing pancakes.
Related: Check out Marcus Samuelsson's version of Rosa Parks "Featherlite Pancakes" Recipe.
Ingredients
1 cup flour
2 tablespoons baking powder
1/2 teaspoon salt
2 tablespoons sugar
1 egg
1 1/4 cup milk
1/3 cup peanut butter (I used Peanut Butter & Co. Smooth Operator)
1 tablespoon shortening or oil (for the pan)
Directions
Sift together the flour, baking powder, salt, and sugar and set aside.
In a separate bowl, blend the egg, milk, and peanut butter together until smooth.
Combine the dry and wet mixtures. To keep the pancakes tender, don't over mix. A few small lumps are ok.
Add the oil or shortening to a hot griddle or frying pan (Ms. Parks specified 275°F). And cook for about 60 seconds on each side. Enjoy with maple syrup, honey, or a dollop of jam.
Via Serious Eats
If you decide to make Ms. Parks "Featherlite" peanut butter pancakes let us know in the Comment section below.
Related Articles