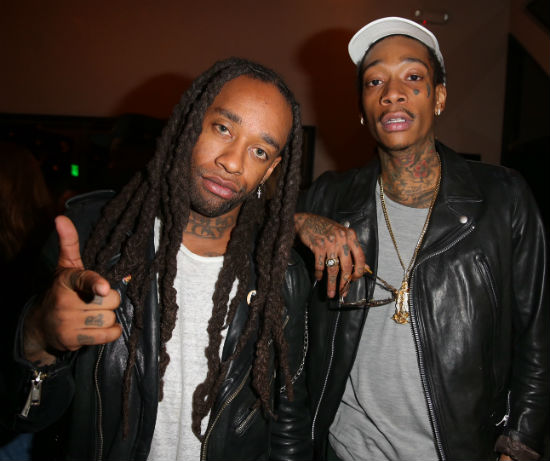 On Friday, November 13, 2015, Wiz Khalifa was out supporting Ty Dolla $ign and toasting to celebrate the release of Ty Dolla $ign's debut album.

In addition, is was a family affair: Ty Dolla $ign was joined by his 10-year-old daughter, mother, and sister, on Friday to celebrate his album release. His leading ladies stayed near throughout the dinner. 
To cap the evening, a celebrity and tastemaker dinner for Ty Dolla $ign was also held to celebrate his debut album. Guests enjoyed tastings of Martell Cognac's premium offering including Martell VSOP, Martell Cordon Bleu, and Martell XO.
Related Articles
---