---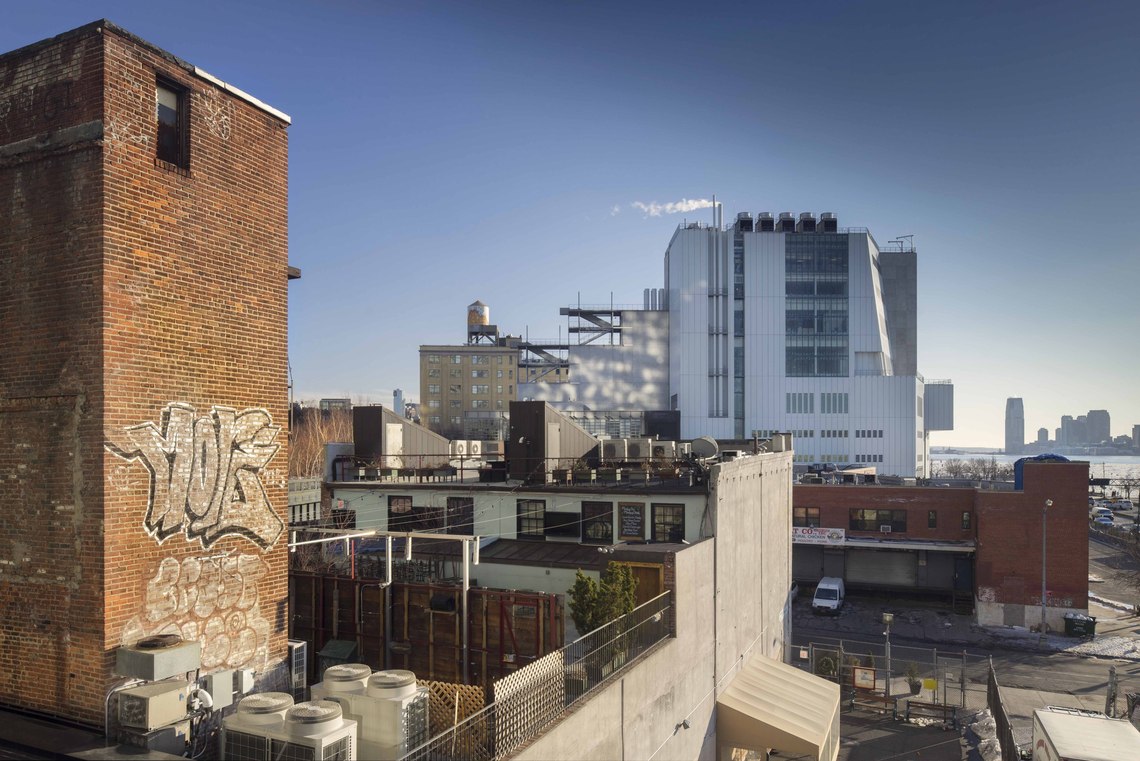 On Saturday, May 2, the Whitney will offer free admission to the Museum from 10:30 am to 10 pm and a block party on Gansevoort Street, sponsored by Macy's. Created in the spirit of a neighborhood festival, the Whitney Block Party will welcome visitors of all ages with free art and performance, including hands-on activities and participatory events.
Throughout the day, booths designed by a diverse group of contemporary artists and community organizations will offer activities for a range of audiences, including karaoke, map making, and performance workshops. Large-scale acts on the main stage will include all-ages performances, including puppetry, dance, music, and poetry. These distinctive projects embody the Museum's multidisciplinary and inclusive approach to contemporary art.
The festivities will encourage audiences to experience the new location and new architecture as part of the Museum's active engagement with artists and the city. All the activities and performances are designed by artists and community organizations.
Booths and activities will be offered by Ei Arakawa and Shimon Minamikawa, Trisha Baga, Bed-Stuy Love Affair, Friends of the High Line, K8 Hardy and Ryan McNamara, J.T. Jobbagy Inc., the Meatpacking District Improvement Association, Lize Mogel, My Barbarian, Nari Ward, and the Whitney Education Community Advisory Network.
Performances will be presented by Mark Beasley, Camp & Street (DonChristian, Le1f, Rahel, Boody, and special guest), The Door – A Center of Alternatives: the performing arts program, The Eichelburglers (Jennifer Miller, Heather Green, and special guest), The Tracie Morris Band with special guests Mr. Jerome Harris and Jemman, Jacolby Satterwhite and La'fem Ladosha, and A Tribe Called Red.
The Whitney Block Party is free and open to the public—no reservations are required for Block Party events and performances.
Advance Museum admission tickets for May 2 are no longer available. A limited number of free admission tickets will be available in person at the Museum on Saturday, May 2, on a first-come, first-served basis.
Location: Gansevoort Street, in front of the Museum
Whitney Museum of American Art, 99 Gansevoort Street, New York, NY 10014, (212) 570-3600. http://whitney.org/Events/WhitneyBlockParty
Related Articles
---