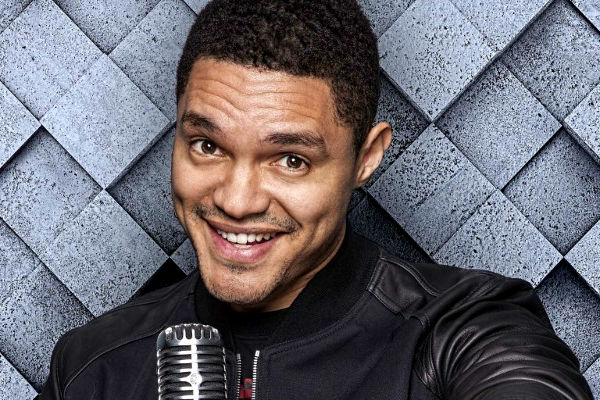 Want a comedy break from Harlem? Check out New Jersey Performing Arts Center (NJPAC) presents Trevor Noah, the host of Comedy Central's Emmy-winning Daily Show, returns by popular demand with an evening of hilarious stand-up!
Trevor Noah was already the most successful comedian in Africa when he was introduced to U.S. audiences in 2014, as the successor to host Jon Stewart on Comedy Central's Daily Show. Since then, Noah has become one of the world's brightest comic masterminds, thanks in part to his Comedy Central special, Trevor Noah: Lost in Translation. In that show as well as his current material, Noah brings a unique global perspective to American culture and politics, with results that are as thoughtful as they are riotously funny.
Noah holds the distinction of being the first South African stand-up to appear on both The Tonight Show with Jay Leno and The Late Show with David Letterman. He also hit the New York Times bestseller list with Born a Crime: Stories from a South African Childhood, his humorous memoir about coming of age during the twilight of apartheid and the tumultuous days of freedom that followed.
Friday, September 7, 2018 7:00 PM
Saturday, September 8, 2018 7:00 PM
Tickets $39 – $99
Tickets to see Trevor Noah go on sale Friday, January 26th at 10 AM, visit NJPAC.org or 888.GO.NJPAC (888.466.5722) or the NJPAC Box Office.
NJPAC, Prudential Hall, One Center Street, Newark, NJ
Related Articles