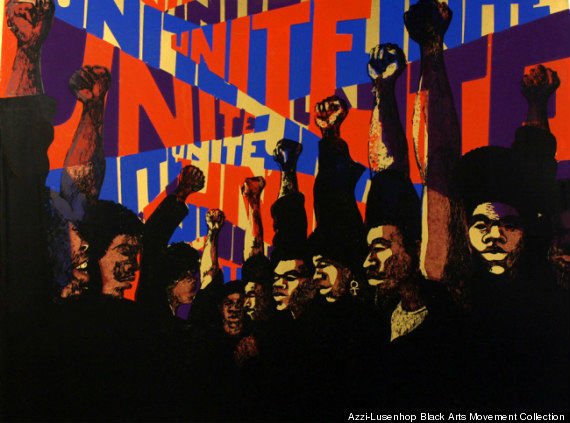 Pioneering artists and activists from across the nation will discuss the future of arts and culture as tools for social justice in "the Age of Ferguson," Saturday, November 7, 2015. 
This daylong gathering, entitled "The Art of Justice: Articulating an Ethos and Aesthetic of the Movement," is sponsored by the Caribbean Cultural Center African Diaspora Institute (CCCADI), The NYU Tisch School of the Arts Department of Art & Public Policy with support from the Tisch Institute of Performing Arts, and Columbia University. 
In the Age of Ferguson, technology has provided the evidence to stimulate a new political consciousness through its ability to document social and political conditions in real time. Central to this process have been movements, such as Black Lives Matter, that seamlessly marry aesthetics and politics. New digital tools provide the space for large-scale movements that reach across ethnic, racial, and social lines in service of social and political justice. The Art of Justice intends to materialize the practices and implement of social justice examining the role of culture, art and cultural workers in the process.
The event will present the ideas of early Black, Nuyorican, Native American, Asian and Progressive Euro American arts movements that were essential to the social and political struggles emerging from the Civil Rights Movement in the United States. Themes include how various populations struggle for the right to civil and social justice, the art that services those movements and how it overlaps, and the examination and celebration of historic activists. "To unite our movements at this time is critical to assuring that cultural equity and social justice is at the nexus of all our movements," said Dr. Marta Moreno Vega, Founder and President of CCCADI.
Artist/activists who will facilitate the discussions include:
Felipe Luciano, Co-founder of the Young Lords Party
Jack Tchen, Co-Founder of the Chinese in America Museum
Schola Lynch, award-winning filmmaker and director of Free Angela and All Political Prisoners
Woody King, Jr.,

 renowned director and founder of the New Federal Theater

Diane Fraher, Founder of Amerinda Inc.
Charles Rice Gonzalez,

 Executive Director of BAAD, Inc.

Randy Weston,

 renowned jazz pianist and composer, will close the evening with a performance
The Art of Justice is: the first in the series of three discussions designed to join the voices of artist/organizers from the movements of the '60s and '70s with contemporary cultural workers, to provide an understanding of past actions and a blueprint for continuing work. All events are sponsored by The NYU Tisch School of the Arts Department of Art & Public Policy with support from the Tisch Institute of Performing Arts, New York University; the Institute of African American Affairs, New York University; and Institute for Research in African American Studies, Columbia
November, 7th, 2015, 9:30 a.m. to 7 p.m
The conference is free and open to the public.
New York University's Hemmerdinger Hall (Silver Building, 33 Washington Place), New York, New York, www.cccadi.org 
Related Articles
---
---