---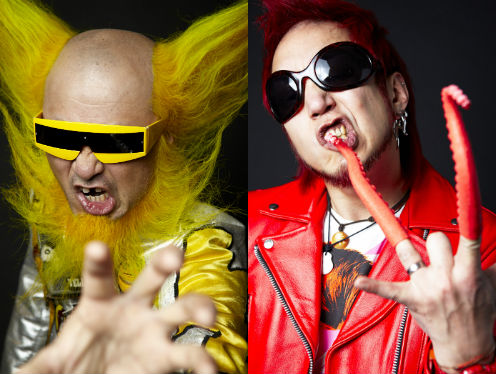 In the doc MAD TIGER the film follows the relationship of two Japanese men in their 40's, Yellow and Red, who have been best friends, band mates and business partners touring the United States in a performance-art punk band called PEELANDER-Z for the last fifteen years. When Red decides to quit, their relationship is tested by life beyond the band with Yellow, Kengo Hioki, Red, Kotaro Tsukada, Pink, Yumiko Hioki, Purple, Akiteru Ito, and Green Akihiko Naruse.
MAD TIGER is a winking, heartfelt portrait of a band that not only captures the energy of their live show but also the guarded introspection and rigid method behind the day-glo stage performance madness. When the band begins to confront forces beyond their control, and members must decide to prioritize their own lives over the band's future, MAD TIGER builds to an unexpectedly moving crescendo that forces all involved to change and grow.
If the full film you can see on May 6th, 2016 at the IFC Center, 323 Ave of the Americas, NYC is anything like the trailer, it should be great.
A national release to follow.
---