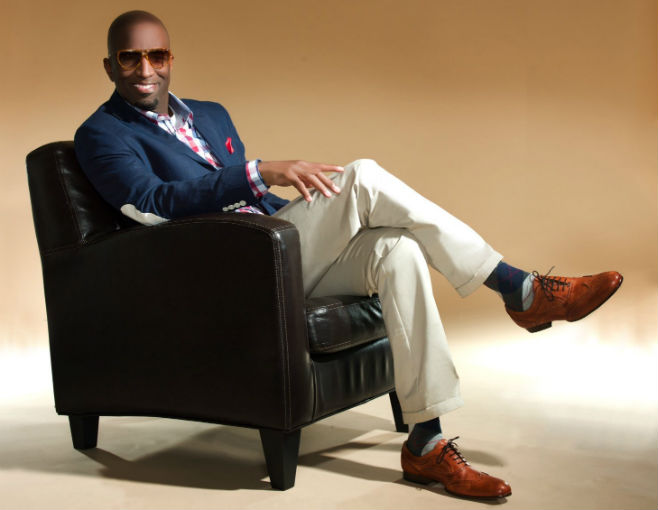 Our TV One friends reached out sending us the most recent exclusive previews for the debut season of TV One's 2016 "Rickey Smiley For Real." 
We love his hour-long series takes a humorous look at Smiley's hectic life as he manages his career, single fatherhood and personal life. TV One's Rickey Smiley For Real is a voyeuristic view into what makes Smiley a successful media mogul in radio, comedy and television, as well as captures the syndicated host as he juggles two families – one at home and the other at work.
Rickeys has the same challenges we all do, his fatherhood role – as he keeps his head above water with an untraditional schedule and lifestyle. They will see Smiley in both relatable and un-relatable situations – cooking dinner, performing on stage, family outings, business meetings, raising his kids, celebrity dates and coaching co-workers – as well as get an insider's look at his professional life on the road, in-studio and backstage. Splitting his time between Atlanta and Birmingham, as well as his challenge to find work-life balance while trying to maintain a love life will be a central focus of the series. As a bachelor, viewers will see him get real about romance.
"Rickey Smiley For Real showcases the 'real' Rickey," said D'Angela Proctor, TV Ones SVP of Original Programming and Production. "We see his real job, real friends, real kids and his really crazy life. As a successful member of our Radio One family, Rickey's return to TV One is sure to resonate with our audience."
Exclusive previews from TV One:
The first preview is a Rickey Smiley For Real show where he talks about Reuniting Families. Click HERE to see it.
In the second preview Rickey talks about his personal,career, family and relationships life with his grandfather. Click HERE to see it.
Check out Rickey and his crew on the season finale Tuesday, Jan. 5, 2016.
Video credit: TV One.
Related Articles