---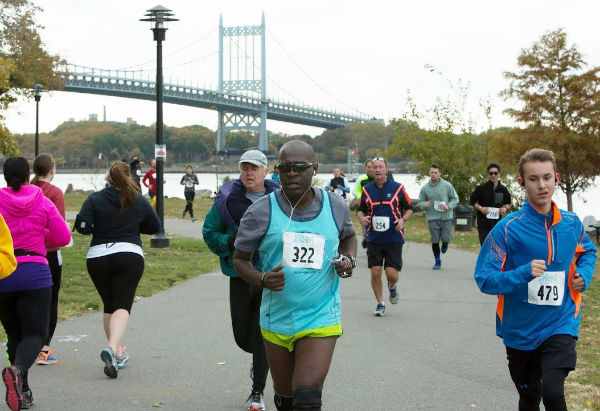 Hey Harlem, what do you have planned at the end of the month? If the answer is nothing, then on Saturday, October 29, 2016 the Randall's Island Park Alliance (RIPA), in partnership with Riverkeeper and the Queens Library, will host the 7th annual Run the River 5K to benefit Randall's Island Park.The event will raise funds to help RIPA continue to protect, maintain, and restore the Park's beautiful shoreline and wetland areas which provide critical habitat for wildlife, improve water quality, prevent flooding and erosion, and offer sources of food for resident and migrating birds.
The certified race course begins in iconic Icahn Stadium and follows the Island's waterfront pathways, returning runners to the Stadium for a grand finish on the 400-meter Mondo running track. Run the River will also serve as the USA Track & Field New York 5K Road Race Championship.  The event will also include a Children's Fun Run for kids ages 13 and under.
Aimee Boden, President of the Randall's Island Park Alliance commented, "We are very pleased to partner with Riverkeeper and the Queens Library to raise funds, as well as awareness, to protect and restore our natural waterfront. The race has a beautifully unique and fun course, and we are excited to promote community service, physical activity and an appreciation for our coastal wetlands."
RIPA anticipates a strong turnout of runners which will include New York City Department of Parks and Recreation Commissioner Mitchell J. Silver and Dennis Wolcott, President and CEO of the Queens Library.  Mr. Wolcott commented, "Like our community libraries, Randall's Island is an oasis, it's where children, teens and adults can develop a deeper appreciation of New York City's natural beauty, just as libraries are places where they can develop a deeper understanding of the world. This is why our partnership with the Alliance is special and why I'm running the 5K as part of the Library's team."
In addition to the 5K race, there will be a Post-Race Party with music, light refreshments, Greenport Harbor Brewing Company's signature beer, and an Awards Ceremony with cash prizes for top 5K finishers.
Ready, runners interested in registering for the 5K and Children's Fun Run may visit the event website at: rtr16.eventbrite.com.
Event Schedule:
8:30 AM Runner Check-In Opens
10:00 AM 5K Race
10:30 AM Post-Race Party
11:00 AM Awards Ceremony
11:30 AM Children's Fun Run
For more information about Run the River 5K, or for assistance with registration, please contact Amanda Dorn at amanda.dorn@randallsisland.org or by phone at (212) 830-7775.  
Related Articles
---