---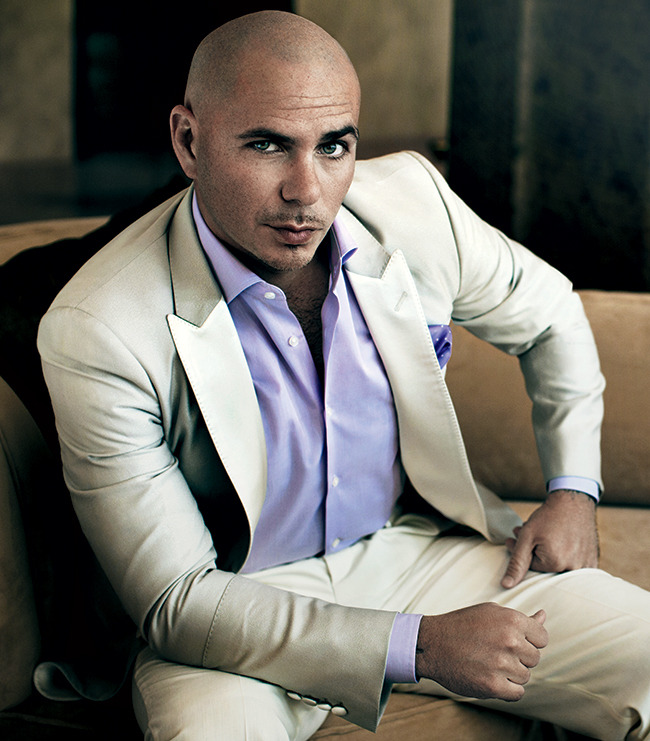 The Buoniconti Fund to Cure Paralysis, the fundraising arm of The Miami Project to Cure Paralysis, announced that Global Music Icon Pitbull, Mr. Worldwide, will perform in concert and Neiman Marcus Bal Harbour has selected Italian luxury brand Brunello Cucinelli.As the featured designer to showcase their Spring 2016 Collection at Destination Fashion 2016 on Saturday, March 5th at Bal Harbour Shops in Bal Harbour, Florida.  This musical pioneer and designer extraordinaire will join Co-Anchor of NBC's Today Show Savannah Guthrie, who will serve as emcee for the event. Honorary Co-Chairs, Grammy Award Winners Gloria and Emilio Estefan, Academy Award Winner Tommy Lee Jones and wife Dawn Jones, Golden Globe Winner Christian Slater and wife Brittany Slater, will join a who's who of celebrities, philanthropic icons, business leaders, fashionistas and other South Florida notables at the main event.
To celebrate Bal Harbour Shops' 50th anniversary and The Miami Project's 30th anniversary, the nation's top shopping destination and the world's most comprehensive spinal cord injury research center have teamed up again to produce Destination Fashion 2016.  This event remains the only time in Bal Harbour Shops' history when its doors are closed to host this truly one-of-a-kind, high-profile, private celebrity-styled affair. In addition to the Pitbull concert and Brunello Cucinelli's Spring 2016 Collection presented by Neiman Marcus Bal Harbour, guests will travel their way through the progressive party that will showcase the fashion trends, movies, television and entertainment through the Decades-60s, 70s, 80s, 90s and 2000s and witness the 2016 Women of Substance and Style walk down the runway with their celebrity presenters.  Partygoers will have the opportunity to bid on the magnificent "Too Good to Be Silent" auction items donated by many of the Bal Harbour Shops' stores including exquisite jewelry and items from Chopard who is donating a spectacular Happy Diamonds watch in Rose Gold and diamonds, retailing for $27,390 and a unique opportunity to attend the 2017 Oscars night with Chopard, and Tiffany & Co. who is donating three amazing items, a 18K White Gold and Diamonds Atlas Bangle worth $11,000, 18K White Gold and Diamonds Atlas Pendant worth $5,200 and Stainless Steel Atlas Chronograph Watch worth $5,250.
The March 5th affair will see The Buoniconti Fund salute its 2016 Women of Substance & Style and also include the presentation of the Presenting Sponsor Award to Swanee and Paul DiMare, Humanitarian Award to Stanley Whitman, Randy Whitman and Matthew Whitman Lazenby, The Christine E. Lynn Champion for a Cure Award to Micky and Madeleine Arison, The Outstanding Philanthropists Award recipients will be Gloria and Emilio Estefan, and The Miami Project Spirit of Giving Award will go to Edie Laquer.
The 2016 Women of Substance and Style are: Susan Abraham, Pennie Abramson, Gabrielle Anwar, Kelly Arison, Tracey Berkowitz, Cynthia Boich, Mercedes Carlson, Jordan Claure, Orianne Collins, Linda Corey, Kristin Ducote, Bobi Eroncig, Lian Fanjul de Azqueta, Ana de Figueroa Cisneros, Katherine Fernandez Rundle, Shelley Golden, Melinda Gonzalez, Becky Haggard McCarron, Teresita Haskett, Amy Hollub, Wendy Holman, Kinga Lampert, Kristin Lazenby, Lisa Leslie, Sandra Levy, Marile Lopez, Jayne Malfitano, Christina Martin, Ashley Moore, Suzanne Murphy, Nan O'Leary, Laura Posada, Melissa Posner, Barbara Reese, Laura Roberts, Kathy Simkins, Lydia Touzet, and Gigi Whitman.
Each woman will be escorted down the runway by Celebrity Presenters. Past presenters include NFL Hall of Famer Jerry Rice, Golf Legend Jack Nicklaus, actor Dwayne "The Rock" Johnson, NBA Hall of Famer Scottie Pippen, Miami HEAT President and NBA Hall of  Fame Coach Pat Riley, NFL Winningest Coach Don Shula, Las Vegas Entertainer Wayne Newton, Super 8 film and Friday Night Lights television star Kyle Chandler, Grammy Award Winner Emilio Estefan, NBA Hall of Famer John Havlicek, MLB Triple Crown Winner Miguel Cabrera, Magic Mikeactor Joe Manganiello, Olympic Gold Medalist Carl Lewis, Bon Jovi Drummer Tico Torres, NBA Hall of Famer Alonzo Mourning, MLB Hall of Famer Tony Perez, 12-Time MLB All-Star Mike Piazza, and Gossip Girl actor Matthew Settle to name a few.
Proceeds from Destination Fashion 2016 will directly benefit The Buoniconti Fund to Cure Paralysis, the fundraising arm of The Miami Project to Cure Paralysis.  The Miami Project, a designated Center of Excellence at the University of Miami's Miller School of Medicine, is the world's most comprehensive spinal cord injury research center.
"Each year we are amazed by the support we receive from our many friends from around the globe, and this year will be like no other evening.  We are thrilled to have Pitbull bring his unique musical genius to the event, and have the brilliant designer Brunello Cucinelli share his Spring 2016 Collection with us thanks to Neiman Marcus Bal Harbour," said NFL Hall of Famer and Miami Project Founder Nick Buoniconti. "With the support of Today Show Co-Host Savannah Guthrie, who will emcee this phenomenal affair, and staunch support from Gloria and Emilio Estefan, Academy Award Winning Actor Tommy Lee Jones, Dawn Jones, Christian and Brittany Slater, it will certainly be a night to remember that will go a long way in helping us raise much-needed funds for our efforts to cure paralysis."
For more information about The Buoniconti Fund, please visit: www.thebuonicontifund.com
---