---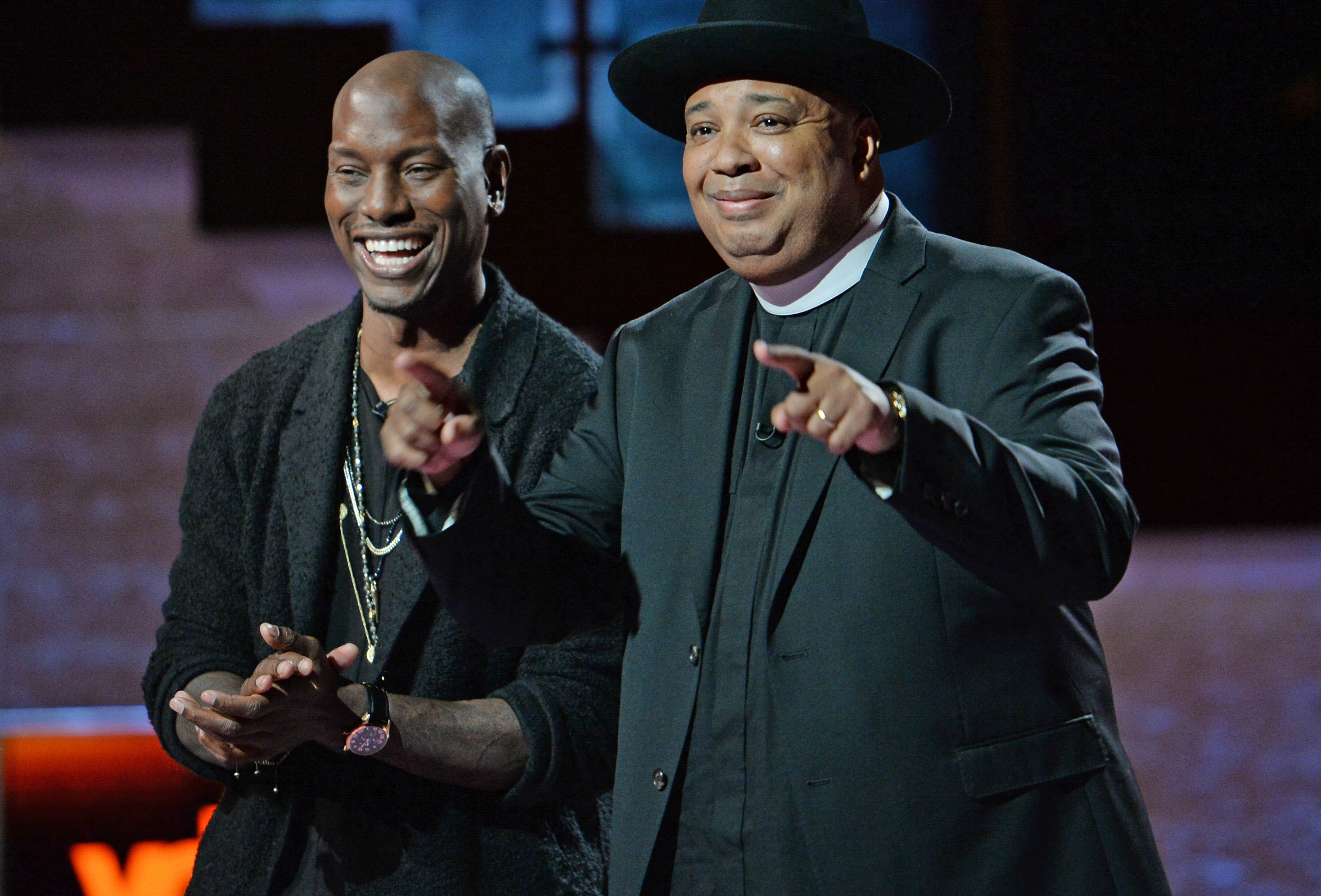 Looks like OWN: Oprah Winfrey Network's newest primetime series takes Saturday nights by storm beginning January 23 at 9 p.m. ET/PT.  "It's Not You, It's Men," featuring international movie star, author and platinum recording artist Tyrese Gibson and hip-hop icon, author and reality star Rev Run, will bring viewers insight on everything from men and love to relationships and marriage.
Friends for over seven years, Tyrese and Rev Run pride themselves on their varying points of view when it comes to relationships and marriage.  Tyrese is a single father in search of his dream woman and Rev Run has been happily married for more than 20 years and is a father of six.  Their ideas and opinions on love and commitment often clash, demonstrating the unique chemistry the longtime friends share, and resulting in passionate conversation and humorous banter.
Each week, the series will feature celebrity guests offering unique points of view on topics such as monogamy, modern romance, sex, marriage and dating.  Featured celebrity guests include international film star Vin Diesel ("Fast and the Furious"), Rev Run's wife and reality star Justine Simmons, recording artist Jordin Sparks, comedian Marlon Wayans ("Scary Movie" and the upcoming "Fifty Shades of Black"), spiritual life coach and award-winning host Iyanla Vanzant ("Iyanla: Fix My Life"), comedienne and talk show host Loni Love ("The Real") and comedienne Jessimae Peluso ("Girl Code").
Additionally, the series will feature relationship experts to offer guidance and understanding as it relates to the weekly show topics.  Experts include Tracy McMillian, author of the popular Huffington Post article "Why You're Not Married," Sean Rad, Creator and CEO of Tinder, and Dr. Helen Fischer, a biological anthropologist with a background in human sex, love, marriage and gender differences.
"It's Not You, It's Men" is produced for OWN by CBS Television Distribution in association with Voltron Pictures and Simmons/Lehman Productions. Eric Pankowski created the show in collaboration with Tyrese and Rev Run. Pankowski is the showrunner/executive producer. Joining him as executive producers are Tyrese Gibson, Joseph Simmons, Jerome Martin, Isabella Castro and Michael Lehman.
For more information, please visit www.oprah.com/own
Via 135th Street Agency
Related Articles
---