---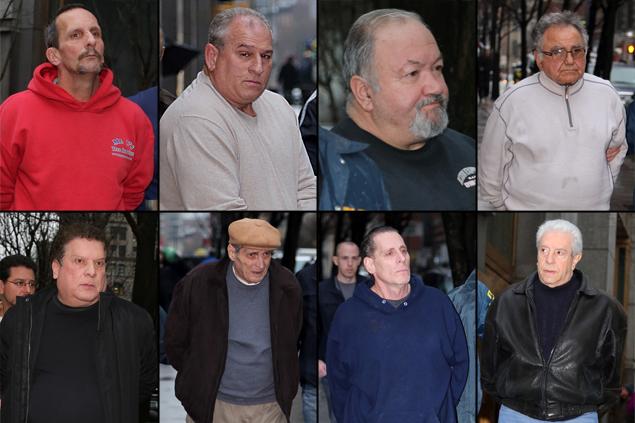 We know Harlem has a rich Italian Mafia history throughout East Harlem, but inside and outside of Harlem, the mob rule of omerta may be a thing of the past, but one tradition clearly remains from La Cosa Nostra — wiseguys love their nicknames.
Federal authorities in Manhattan rounded up dozens of Mafia soldiers, capos and associates Thursday — spanning four of the five New York crime families — with names like "Tugboat," "Nicky the Wig," "Tony the Cripple," "Mustache Pat" and "Mike Polio."
The "name that goon" roster of 46 suspects from the racketeering takedown also includes a "Rooster," a "Big Vinny," a "Fish," two "Harpos," a "Stymie," and, puzzlingly, a "Brad."
The feds also reeled in Francesco "Sammy Shark" Depergola, an alleged Genovese associate who was simultaneously charged in federal court in Massachusetts — for, wait for it, loan-sharking.
Even veteran mobster hunters were impressed.
" 'Tugboat' is a pretty good one," a longtime NYPD organized-crime investigator said of John "Tugboat" Tognino, an alleged midlevel bookie who pleaded not guilty and was released on a $200,000 bond.
Those arrested in the joint FBI, NYPD and Westchester County DA investigation included associates of the Genovese, Gambino, Luchese and Bonanno families, plus Philadelphia boss Joseph "Skinny Joe" Merlino, who was grabbed in Boca Raton, Fla.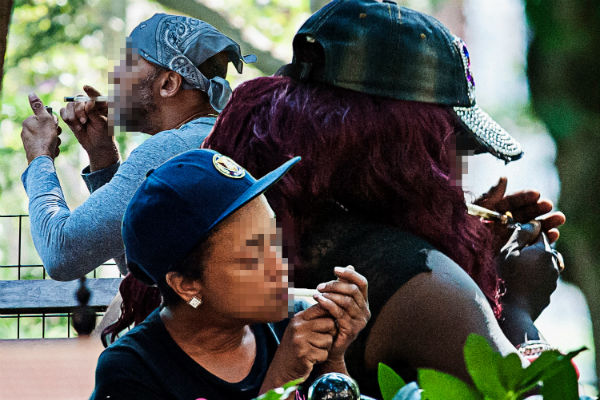 They're facing a grab bag of charges, including loan-sharking, drugs, arson, leg-breaking, gambling, credit-card and insurance fraud and gun trafficking.
"Today's mob is fully diversified," noted Manhattan US Attorney Preet Bharara.
The biggest catch was accused ringleader and Genovese captain Pasquale "Patsy" Parrello, for 30 years the namesake of Pasquale's Rigoletto restaurant on Arthur Avenue in The Bronx.
Parrello allegedly kept what the Manhattan indictment called "a small room in the basement" of Rigoletto's as a place to threaten enemies, the feds said.
He spent more than two years violently hounding a rival over a $30,000 sports-betting debt, the indictment says.
He allegedly told his goons, including one named Vincent "Big Vinny" Terracciano, "Choke him . . . actually choke the motherf- -ker. And tell him, 'Listen to me . . . next time I'm not gonna stop choking . . . I'm gonna kill you.' "
In June 2011, Parrello allegedly ordered Anthony "Anthony Boy" Zinzi and Ronald "The Beast" Mastrovincenzo to take care of a panhandler that was hanging out near the restaurant.
Break his knees, Parrello ordered, according to the feds.
Afterward, "The Beast," now dead, waxed nostalgic on a wiretap to "Anthony Boy."
"Remember the old days in the neighborhood when we used to play baseball?" he allegedly said. "A ballgame like that was done."
Click HERE t read the Indictment and see the video.
Related Articles
---