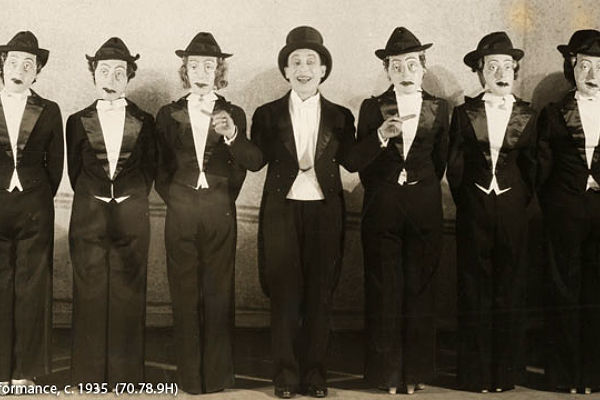 From the late 19th to the mid- 20th century, a thriving Yiddish theater culture blossomed on Manhattan's Lower East Side and in Harlem (from Milton Berle to George and Ira Gershwin), entertaining over 1.5 million first and second generation Eastern-European Jewish immigrants. Second Avenue became the "Yiddish Broadway," where audiences of new New Yorkers celebrated their culture and learned about urban life in the city via cutting-edge dramas, musical comedies, and avant-garde political theater. As stars of the Yiddish stage gained mainstream popularity, New York's Yiddish theater became an American phenomenon. This legacy resonates today through enduring dramatic themes, classic New York humor, and a large crop of crossover actors, directors, and designers who found work on the mainstream New York stage and in Hollywood.
Curated by Edna Nahshon and accompanied by a book of the same name.
New York's Yiddish Theater: From the Bowery to Broadway is a co-presentation of the Museum of the City of New York, the YIVO Institute for Jewish Research,the National Yiddish Book Center, and the National Yiddish Theater-Folksbiene.
Wednesday, March 9th – July 31st, 2016
Museum of the City of New York, 1220 FIFTH AVENUE, New York, New York, 212.534.1672, www.mcny.org
No related posts found...