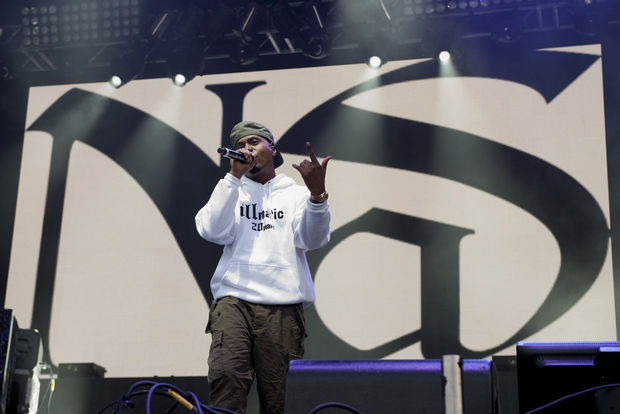 Get on the road to the 20th Anniversary Essence Festival in New Orleans 2014.
The 20th anniversary Essence Festival will kick off a night early with an intimate show in the Mercedes-Benz Superdome on Thursday, July 3, 2014. Headlining is Kelis ex-hubby and rapper Nas who willed be joined by contemporary R&B singers Trey Songz, K. Michelle and Jazmine Sullivan.
A separate ticket is required for the July 3 event, dubbed the "Essence Now Playing" concert. Only seats on the floor will be available for this show in the Superdome's reduced configuration. Weekend passes good for the other three nights of the main Essence Festival, July 4-6, are not valid for this pre-concert.
The 20th anniversary of Nas' landmark "Illmatic" album coincides with the 20th anniversary of Essence. Songz is an Essence festival favorite. Nas was in New Orleans most recently for a show during the Buku Music + Art Project in March along the Mississippi Riverfront.
"Essence is excited to welcome hip-hop legend and musical prodigy Nas to kick off our 20th Anniversary celebration, especially as he commemorates his own impressive 20 year milestone," said Essence president Michelle Ebanks in a statement. "The Essence Festival promises 20 stages of programming to honor our 20th anniversary with more than 70 artists performing across our music stages."
Essence has also revealed the full roster for July 4, the opening night of the main festival. Headliner Prince will be joined on the main stage by guitarist and producer Nile Rodgers; the Chic legend has had a hand in many recent hits, include Daft Punk's smash "Random Access Memories." Fashion-forward singer Janelle Monae will precede Prince on the main stage.
The festival continues on Saturday, July 5, with Mary J. Blige, Jill Scott, the Roots, Ledisi and Tank on the main stage. It concludes on Sunday, July 6, with main stage sets from Lionel Richie, Charlie Wilson, Erykah Badu, Tommy "Nephew Tommy" Miles and Tamar Braxton.
Weekend passes and single-night tickets for the 2014 Essence Fest on are sale now.
Related articles
Related Articles
---