---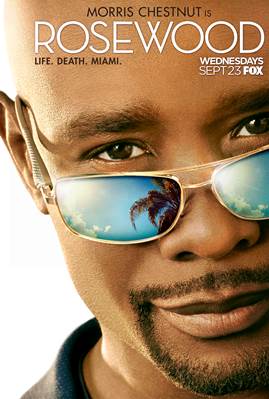 Set against the vibrant backdrop of one of the world's hottest cities – Miami – new medical procedural ROSEWOOD premieres tonight, Wednesday, Sept. 23 (8:00-9:00 PM ET/PT).
The series stars Morris Chestnut ("Nurse Jackie," "The Best Man" franchise) as DR. BEAUMONT ROSEWOOD, JR., the city's top private pathologist. Brilliant, cool with tons of charisma, Rosewood teams up with the tough-as-nails DETECTIVE ANNALISE VILLA (Jaina Lee Ortiz, "The After"), to uncover clues no one else sees and help the Miami PD solve the city's most challenging cases.  The series comes from executive producer Todd Harthan ("Psych," "Dominion") and also stars Lorraine Toussaint ("Orange is the New Black").
No related posts found...
---