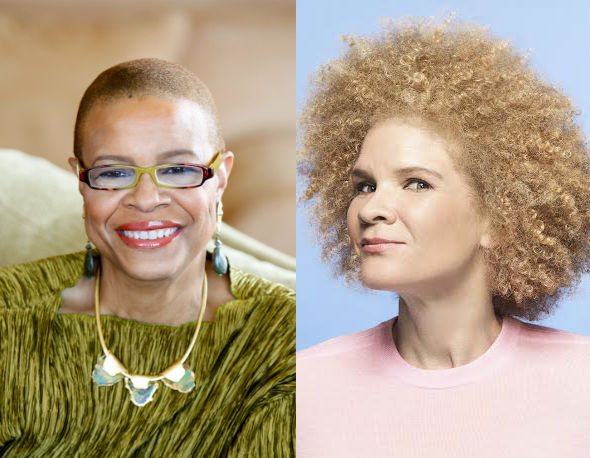 To confront the debilitating effect of mental illness on Brooklyn's low income communities, Brooklyn Community Services (BCS), will host the summit Brooklyn Stand Up! Breaking the Stigma of Mental Illness. 
Brooklyn Stand Up! Breaking the Stigma of Mental Illness is a panel discussion and Mental Health Resource Hub moderated by BET and CNN correspondent Michaela angela Davis on March 28 at St. Francis College, 180 Remsen Street in Brooklyn from 5:00pm – 8:00pm. It is free to the public.
In 2015, Mayor Bill de Blasio and First Lady Chirlane McCray released ThriveNYC, a major study by the City, estimating that 1 in 5 New Yorkers is affected by some form of mental illness – including depression. According to a 2011 study by the CDC, African Americans and Hispanics living below the poverty level are three times more likely to report psychological distress.
Brooklyn Stand Up! Breaking the Stigma of Mental Illness is designed to raise public awareness, inspire dialogue, connect our attendees to resources, and strengthen community support of those living with a mental illness.  A group of distinguished panelists will discuss symptoms and access to treatment, myths about mental illness, crisis response, available resources and services, and practical advice to support friends and family members who are dealing with someone with a mental illness.  The panel will be followed by access to the Mental Health Resource Hub, where attendees can gain access to information and consult with mental health professionals. In addition, the hub will have information on holistic methods in modifying stress: yoga, gardening, exercise, diet and more.
The moderator Michaela angela Davis is a multi-talented media expert, who is  a former Essence fashion beauty and culture editor, editor-in-chief of Honey and creative consultant for the rebranding of BET. Currently, she's BET's editorial brand manager, a CNN contributor and on the BCS board of directors. As a journalist, she's covered on the stigma of mental illness for Ebony.com, CNN.com and other media outlets.
"African Americans need less silence in our families about mental illness and more education and access to affordable services in our communities. There are many historic and systemic reasons why Blacks don't seek mental health services, but I am hopeful that this generation will seize the moment and break the cycle of stigma," said Davis. "The most powerful thing we can do is let go of the shame, share our stories and seek support."
The panelist include: Terrie Williams, MSW, award-winning public relations executive and author of  Black Pain: It Just Looks Like We're Not Hurting on the impact mental illness on the African-American community; Alistair Blake, Psychotherapist and Program Director of BCS Metro Club PROS; Wendy Brennan, Executive Director, National Alliance on Mental Illness (NAMI) NYC Metro; Megan Crow-Rothstein, Director of Social Work at the Urban Justice Center Mental Health Project; Kenneth J. Dudek, President of Fountain House and Suzanne M.L. Colin, Ph.D., Psychologist and Clinical Assistant Professor, Department of Child & Adolescent Psychiatry at the NYU School of Medicine and former President of the Association of Hispanic Mental Health Professionals (AHMHP).
"For over 25 years, BCS has been on the frontline in providing holistic services for people living in underserved neighborhoods," said Marla Simpson, Executive Director of BCS.  "At BCS, our staff sees first-hand that access to mental health services is so often inextricably linked to our clients' ability to meet many of the challenges they face in their daily lives – from unemployment, to housing insecurity, to crises affecting families, children and youth.  BCS's mission is to empower clients and assist them in overcoming all these obstacles so we can all contribute to ONE Brooklyn Community. Access to mental health care is essential to that goal."
BCS has several leading mental health outreach programs in Brooklyn that focus on the needs of adults, teens and families: BCSBrooklyn Community PROS and Metro Club PROS (Personalized Recovery Oriented Services),  East New York Clubhouse, Transitional Living Community (helps homeless women transition to permanent housing) and Youth Stand United for young people ages 16 to 21. BCS is part of the statewide Home and Community Based Services (HCBS) initiative and is also participating in the recently announced ThriveNYC "Connections to Care" initiative, partnering with Bedford Stuyvesant Restoration Corporation.
Some of the nonprofits in the Mental Health Resource Hub include:  Institute for Community Living (ICL), National Alliance on Mental Illness, A Gotham Health Center East New York (NYC Health &Hospitals), The Bridge, Fountain House and Urban Justice Center.
Join the conversation with Brooklyn Community Services at www.wearebcs.org, FACEBOOK, Twitter and Instagram at @wearebcs.  For more information and registration on Brooklyn Stand Up! Breaking the Stigma of Mental Illness, please contact: WeAreBCS.org/BKStandUp.
No related posts found...
---
---