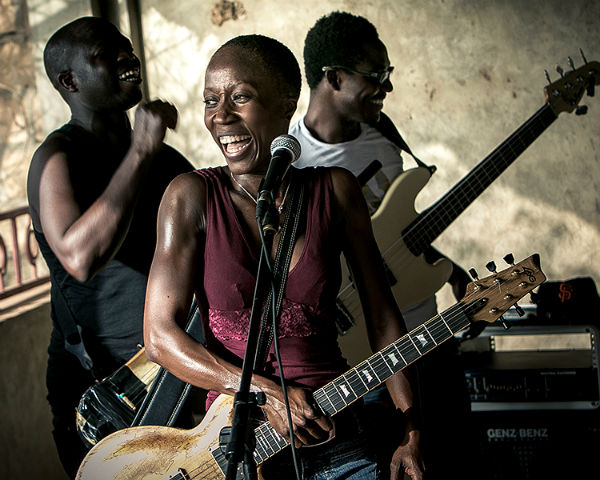 Rokia Traoré, in the first concert date for her United States tour in support of her recent album Né So. Released on the Nonesuch label, this record is a deep exploration of her incredibly moving music and a passionate homage to her homeland, Mali. Rokia continues the strong modern legacy of female singer-songwriters from Mali such as Oumou Sangare and Fatomatou Diawara, and takes the desert blues and folk traditions of her homeland to new realms. Rokia's style is distinct, and her vocals and musicianship make her a singular artist who appeals to even those not familiar with or previously exposed to African music."
Multi-instrumentalist Rokia Traoré is quite possibly one of the most talented and inventive female singer/songwriters to ever come out of Mali, one of Africa's most musically rich countries. Her incredible musicianship and persuasive vocal skills allow her to effortlessly blend the sounds of Mali with desert blues, folk, and other traditions. Rokia is remarkable not just for the range of her powerful and emotional voice but also for her stunning live performances. On her 2016 release, Né So, Rokia turns to friends John Parish (PJ Harvey, Eels), John Paul Jones (Led Zeppelin), and Devendra Banhart to help her express her deep sadness at the state of turmoil in her native Mali. Lamenting her homeland's loss of life, culture, and traditions, Rokia draws audiences in with a striking translation from emotion to song, including transcriptions of some of Toni Morrison's prolific writings.
Heres teaser video:
Sunday, October 30, 2016, 8:00 p.m.
Click HERE for tickets: $35 / $45 / $55
Symphony Space, 2537 Broadway, www.worldmusicinstitute.org
Related Articles