---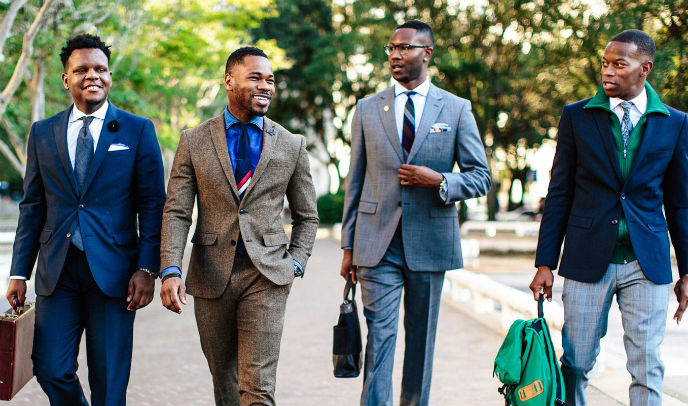 100 Black Men of Greater Washington, DC Inc., one of the nation's most esteemed African American male advocacy and youth mentorship organizations, and Blueprint Global Group, executive producer and founder of The Made Man initiative announced a strategic partnership.
The partnership is to present the national "The Made Man" initiative at the 2016 Congressional Black Caucus Annual Legislative Conference in Washington DC.
The Made Man Initiative is a national platform designed to showcase philanthropy and honor the achievements of notable influencers while building a bridge to empowerment for underserved men by suiting them for change. To date, The Made Man initiative has collected over 10,000 suits as well as positioned the community-based organizations with direct access to donors, activist and influencers. www.themademan.org
The newly formed alliance will debut as Co-Hosts for the 2016 Made Man Suit Drive and Honoree Reception, Friday, September 16, 2016, at Bobby Van's Grill, 1201 New York Avenue, N.W., Washington, D.C. Following multiple years of national presentations, the event draws a crowd of some of the USA's most powerful African American men, and will once again be presented as a penultimate experience of the Congressional Black Caucus Foundation 46th Annual Legislative Caucus Conference, which includes a day-long series of The Made Man empowerment workshops with DMV-area schools and community based organizations, to conclude with The Made Man Press Conference and The Made Man Honoree reception.
The Honoree's will be recognized for their leadership, lifetime achievement in their respective fields of work, social consciousness, and significant contributions to the empowerment of African American Males. These influencers assist with the furtherance of the community organization's mission and embody the altruistic spirit of selfless giving that propels this noteworthy event. The Top 50 2016 "MADE MAN"  includes the following; Ivory Johnson – President of 100 Black Men DC, Ron Busby – President/CEO of the U.S. Black Chambers, Inc. (USBC), Bernard Bronner – CEO Bronner Bros, Vincent Gray – Former Mayor and Councilman Washington DC, Eugene Banks – NBA, Former Coach for Washington Wizards, Charles Walker – President 100 Black Men Charlotte, Steven Myers – Board Member/ Former President, 100 Black Men Charlotte,  and much more.
Both 100 Black Men of Greater Washington, DC and Blueprint Global are excited about the launch of The Made Man initiative during the CBCF Annual Legislative Conference (ALC) which is the leading policy conference on issues impacting African Americans and the global black community. This conference provides a dynamic platform to launch a great cause that will impact not only men but the African American community as well.
Visit www.100blackmendc.org for more information.
Visit  blueprintglobalgroup.com for more information.
Related Articles
---