---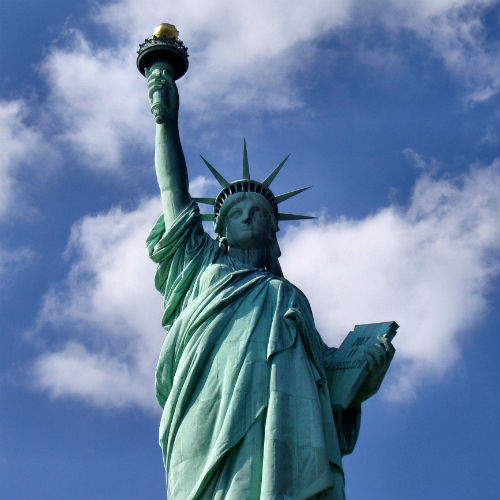 The New Americans Campaign (NAC) NY/NJ Partners announced that registration is now open for Lawful Permanent Residents (also known as Green Card Holders or LPRs) who want to apply to become U.S. Citizens.
The Mega Citizenship Drive will take place on Sunday, May 20, 2018, at the Schiff Family Great Hall of the Bronx Zoo (2300 Southern Boulevard, Bronx, NY 10460) from 9 a.m. – 4 p.m. Registration is mandatory and can be done through our website or through the NALEO Educational Fund bilingual citizenship hotline, which is operated
8 a.m. – 8 p.m. ET, Monday through Friday. For questions regarding registration, requirements, and language assistance, please call the NALEO Educational Fund toll-free citizenship hotline at 1-888-839-8682.
For client registration:
Lawful Permanent Residents from any state interested in applying to become U.S. Citizens must register using this link: https://www.nymeganaturalizationdrive.com. The deadline for client registration is Friday, May 18, 2018.
For volunteer registration:
Volunteers interested in participating must register using this link: https://www.nymeganaturalizationdrive.com/about The deadline for volunteer registration was Friday, May 4, 2018.
To be eligible to apply to become a U.S. Citizen you must:
Be at least 18 years old by the date you file;
Have been a Lawful Permanent Resident (LPR) for at least the last five years (or three years, if you have been married and lived with a U.S. Citizen spouse for the last 3 years);
Have not been outside the U.S. for six months or more within the last five years (or three years, if you obtained your LPR status through marriage to a U.S. citizen);
Have been a resident of the same state for at least three months;
Be able to speak, read and write every-day English.
Exceptions:
You may complete the Naturalization interview in the language of your choice if:
You are over 50 years old and have been an LPR for 20 years (since 1998); or
You are over 55 years old and have been an LPR for 15 years (since 2003)
For more information about eligibility, documents to bring and the application process please visit: https://www.nymeganaturalizationdrive.com/
This mega citizenship drive, open to all residents of the State of New York, New Jersey and Connecticut, comes at a time where participating in our civic duty has become a crucial part of maintaining and strengthening our democracy. We are particularly excited to host this event in the borough of the Bronx, also called the new Ellis Island.
"We, as members of the New Americans Campaign, are thankful to the Bronx Zoo for providing a venue for the largest Citizenship Drive in the history of New York City on May 20th. Our city is home to tens of the thousands of lawful permanent residents who are only one step away from becoming a US Citizen, and this free event will help them get closer to this goal," said Angela Fernandez, Esq., Executive Director of the Northern Manhattan Coalition for Immigrant Rights.
"Lawful permanent residents who are eligible for citizenship are already playing an integral role in cities and communities across the country," stated NALEO Educational Fund Northeast Regional Director Roberto Frugone. "We are proud to join our partners in hosting this free mega citizenship drive in New York City, which will help hundreds of New Yorkers that are lawful permanent residents take the next step to become full participants in our political process."
"New York Cares is thrilled to be a part of this major citizenship drive with The New Americans Campaign. Naturalization can be a daunting process for many eligible New Yorkers, especially those whose first language is not English. Our volunteers are passionate about helping their neighbors navigate the application and preparation process. In the past two years, New York Cares volunteers have helped over 450 clients at 32 citizenship drives across the city. We expect that number to double on May 20," said Gary Bagley, Executive Director at New York Cares.
"Lack of reliable, linguistic and culturally competent naturalization services is a barrier for Legal Permanent Residents looking to become naturalized citizens," said Annetta Seecharran, Executive Director of Chhaya CDC. "Lack of citizenship is a barrier to full civic participation. Chhaya CDC is excited to partner with the New Americans Campaign to bring naturalization services to hard-to-reach immigrant communities."
"This Mega Citizenship Drive is an important step towards our collective goal of mobilizing green card-holders to become US Citizens, further integrating them into the fabric of this great nation. Dominicanos USA and the NAC NY/NJ partners are excited to assist hundreds of immigrant families on this day, helping them turn their dreams and aspirations into a reality," said Eddie Cuesta, Executive Director of Dominicanos USA.
Website: http://newamericanscampaign.org
---