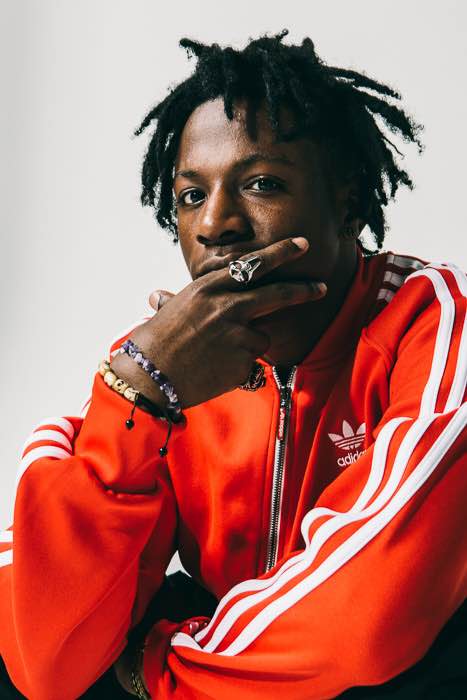 Source magazine  in an interview with Harlem's Dave East described Joey Bada$$ as "a new age rapper … bringing in their own style while staying true to the original New York sound…"
Joey Bada$$ and Pro Era, Pro Era is a young hip hop collective from New York City that has catapulted itself into the forefront of the music world.
Defining a new Progressive Era in today's musical landscape, their unique sound mixes old school craft with new school vision, and embraces a distinctive approach that is based on principles of consciousness, awareness, enlightenment and positive energy. Comprised of founding members Joey Bada$$, CJ Fly, Capital STEEZ, Pow P, as well as Kirk Knight,NYCk Caution, Chuck Strangers, Dessy Hinds, A La $ole, Dirty Sanchez, Rokamouth andDyemond Lewis, Pro Era has engaged an international audience of fans eager to subscribe to a more meaningful brand of music. The Progressive Era sprouted in the hallways of Edward R. Murrow high school in Brooklyn (notable alumni include Basquiat and the Beastie Boys' MCA) when co-founders Joey Bada$$, Capital STEEZ, CJ Fly, and Pow P linked up, cut class, and honed their skills by ciphering for hours in the school auditorium. The movement quickly absorbed more members and soon linked with music mogul Jonnyshipes founder of Cinematic Music Group. Pro Era dropped their first mixtape, The SECC$ Tap.E and shortly after, a video for the song "Survival Tactics" featuring Joey and STEEZ introduced Pro Era to the world. The explosive video directed by Coodie and Chike from Creative Control took the Internet by storm and immediately had music fans hailing Pro Era as the resurrectors of New York rap. In less than a year, the Pro Era camp released three critically acclaimed projects: Joey Bada$$' 1999, Capital STEEZ's AmeriKKKan Korruption, and P.E.E.P. The APROcalypse. With a nostalgic '90s feel and timeless sound, golden era rap giants like DJ Premier, Pete Rock, Q-Tip and publications like Billboard, Fader, Pitchfork, and NME, quickly tapped Pro Era as the most exciting music movement to come out of New York in years. These young artists are redefining the notions of success in the music industry and breaking down clichés about their generation by independently putting out quality music, selling out concerts, and running their own Pro Era clothing line. Pro Era headlines their first North American tour this year along with fellow Brooklyn artists Flatbush Zombies and The Underachievers. Dubbed "The Beast Coastal Tour," this continental takeover delivers a taste of the next generation of hip hop stars, and allows Pro Era to spread the love. After all, it's the Brooklyn way.
Tuesday, July 7, Doors at 5 pm
At 72nd Street and Central Park West, Central Park, New York, New York.
Related Articles
---