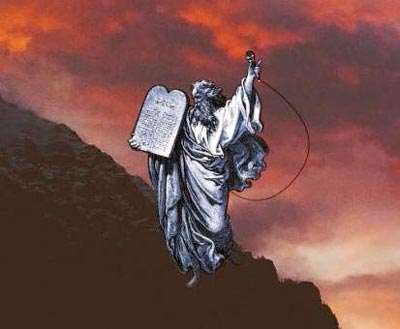 The Town Hall presents From Moses to Mostel: A History of The Jews (According to Musical Theater), a premiere chronological history of the Jewish people as depicted on stage and in song. Hosted by comedian/actor/singer Robert Klein and written by playwright Glen Berger, From Moses to Mostel also features musical director Frank London and an ensemble of special guests, including The Klezmatics, performing music from Broadway, off-Broadway, Yiddish Theatre and more.  Expect representative songs from Fiddler on The Roof, Cabaret, Jesus Christ Superstar, The Sound of Music, I Can Get It For You Wholesale, History of the World Part 1 and many more! From Moses to Mostel deftly explores the humor, complexity and pain of a celebrated people.For more than forty years, ROBERT KLEIN has entertained audiences, and he continues to have an acclaimed career in comedy, on Broadway, on television, and in film. Born in the Bronx, he was a member of the famed Second City theatrical troupe in Chicago. He was nominated twice for Grammy Awards for Best Comedy Album of the Year for his albumsChild of the Fifties and Mind Over Matter. He received a Tony Award nomination for Best Actor, and won a Los Angeles Drama Critics Circle Award for his performance in the hit Neil Simon musical, They're Playing Our Song. Among dozens of starring and guest-starring roles on television, he co-starred in the hit NBC series, "Sisters," has a recurring guest-starring role on "Law and Order." He regularly appeared on talk shows, making more than 100 appearances on "The Tonight Show" and "Late Show with David Letterman." Currently, he can be seen on "The Tonight Show with Jimmy Fallon," where he is a show favorite. Robert, a lifelong New Yorker, makes his home in Westchester and New York City.
Trumpeter and composer FRANK LONDON is a member of The Klezmatics, Hasidic New Wave, has performed with John Zorn, LL Cool J, Mel Torme, Lester Bowie's Brass Fantasy, LaMonte Young, They Might Be Giants, David Byrne, Jane Siberry, Ben Folds 5, Mark Ribot, Maurice El Medioni and Gal Costa, and is featured on over 100 albums. He has been featured on HBO's "Sex and the City", at the North Sea Jazz Festival and the Lincoln Center Summer Festival, and was a co-founder of Les Miserables Brass Band and the Klezmer Conservatory Band.
GLEN BERGER cut his teeth at Seattle's Annex Theatre back in the '90s. His plays since then include Underneath the Lintel (which has been staged more than two hundred times worldwide, been translated into eight languages, and won several Best Play awards) and O Lovely Glowworm, a 2005 Portland Drammy Award Winner for Best Script. He is a New Dramatists alumnus. In television, Glen has won two Emmys (out of twelve nominations), and has written more than 150 episodes for children's television series including "Arthur" (PBS), "Peep" (Discovery/The Learning Channel), "Big and Small" (BBC), and "Fetch" (PBS), for which he was the head writer for all five years of its run. Glen spent six years cowriting the script of Spider-Man: Turn Off the Dark.
Tickets start at $45 – ON SALE NOW
 The Town Hall – 123 West 43 Street and 6th Avenue, New York, New York
Related Articles