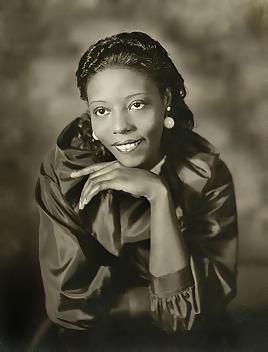 Mary Lou Williams was a true Harlemite, who was jamming with McKinney's Cotton Pickers at Harlem's Rhythm Club. Louis Armstrong entered the room and paused to listen to her. Mary Lou shyly tells what presently happened: "Louis picked me up and kissed me."
She set up a charitable organization and opened thrift stores in Harlem, directing the proceeds, along with ten percent of her own earnings, to musicians in need and she was in the Mary Lou Williams with friends and proteges she was in the "A Great Day in Harlem" photograph.
Mary Lou Williams: The Lady Who Swings the Band presented by African Voices Magazine is a documentary about the life and music of jazz's greatest unsung innovator throughout the 20th century. While many women were confined to the home, Mary Lou Williams forged a unique path as a pioneering pianist, composer and arranger.
OCT. 25, 2015, 3:10 pm – 4:21 pm
Get your tickets here.
Long Island University, Brooklyn Campus, Spike Lee Screening room, 1 University Plaza. Brooklyn, New York,
Related Articles
---
VIDEO
---
"Dr. Harry Delany is a renowned Harlem born and raised surgeon, the son of the great jurist and civil rights leader, Hubert Delany...." This monthly post is made in partnership with Harlem Cultural Archives.