---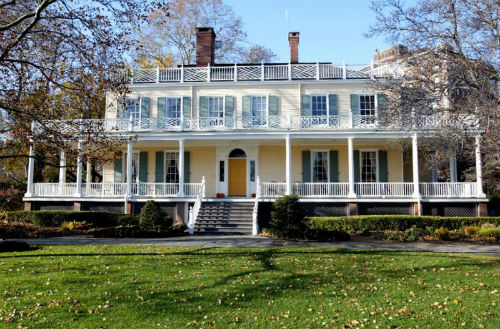 In this lecture, Paul Gunther, Gracie Mansion Conservancy Executive Director, will explore the Mansion's evolution architecturally, culturally, and politically in its first 219 years.
The lecture will be focusing on the past 76 years that it has served as the official residence of New York City's Mayor. Introducing Mr. Gunther will be NYC Parks Commissioner Mitchell J. Silver, FAICP.
In 1799, a prosperous New York merchant named Archibald Gracie built a country house overlooking a sleepy, scenic bend in the East River. Over 140 years later, after many shifts in ownership and use, Robert Moses convinced City authorities to designate the house as the official residence of the Mayor. In 1942, Fiorello La Guardia moved in and labeled it "The Little White House," a function it has maintained ever since, except for the last nonresident Mayor, who renewed its dual identity as "The People's House," open to all and imparting lessons in history and civic engagement. To mark 75 years as the mayoral residence, last year a special exhibition entitled New York 1942 was installed in the Mansion that recalls the tumultuous time of the residence's transition into that role, which Mr. Gunther will explore in his presentation.
Gracie Mansion is also significant in the history of the Historic House Trust of New York City (HHT). It was at the Mansion that Mayor Koch and Parks Commissioner Stern gathered with preservationists, historians, architects, and others to announce the creation of HHT 29 years ago. HHT is a non-profit organization, operating in tandem with NYC Parks, that provides essential support for 23 houses of architectural and cultural significance, including Gracie Mansion.
Wednesday, February 21, 2018
This lecture is sponsored by the Gracie Mansion Conservancy
in partnership with the Historic House Trust.
No related posts found...
---