---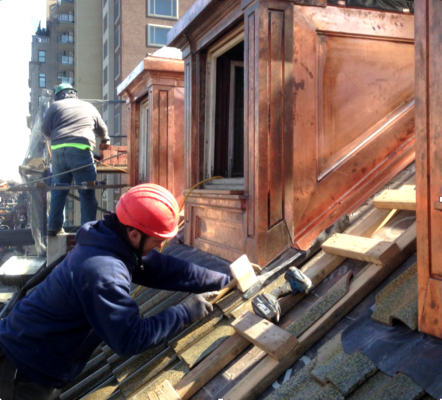 TRM Enterprises is a company comprised of skilled artisans who specialize in roof restorations, using both traditional methods (which is a throw back to Harlem's architectural history) and the latest technology.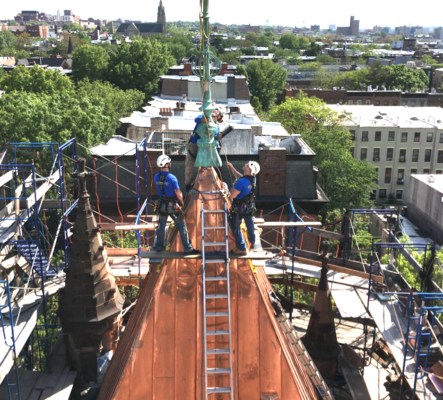 The extensive artisan training of every employee enables the company to deliver meticulous roof conservation assignments on landmark buildings. TRM Founder, Vincent Liot and his colleague Yves Theunis will discuss a few of the traditional roofing materials they use including: tile, slate, stone and architectural sheet metal.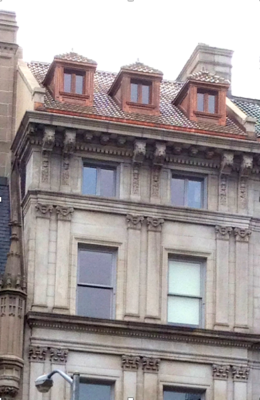 Mr. Liot and Mr. Theunis will elaborate on some of the techniques and processes employed to restore roofs of landmark buildings in New York City and the Metropolitan area. Recent projects they have worked on include Stanford White's Henry Cook House, TRM restored the roof of this magnificent 1907 Gilded Age mansion. They also restored the statue and roof of the 1897 Victorian Gothic building, St. Augustine Church, Brooklyn. Additional projects they will describe include work for contemporary houses and mansions in Sag Harbor, Southampton and Greenwich that utilized multi-colored slate, as well as tile and stone for roofs and turrets.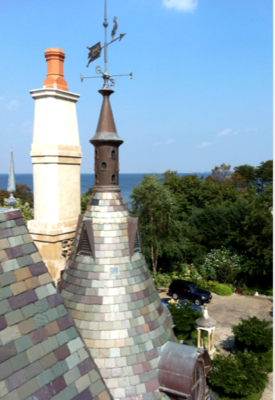 TRM Enterprises was founded by Vincent Liot. Inspired by the artisan tradition of his home town, Rouen, he trained in France as a tin smith and slate roof artisan. In 1980, tools in hand and keen to continue his craft, he came to the United States. Over the years, the company has grown steadily, as young trainees have become skilled craftsmen, and other artisans, who share the company's ethos and commitment to beauty and quality work, have joined TRM Enterprises. More information on TRM Enterprises can be found at www.trmenterprises.com
The program begins at 6:30 p.m. in The General Society Library
Related articles
Related Articles
---