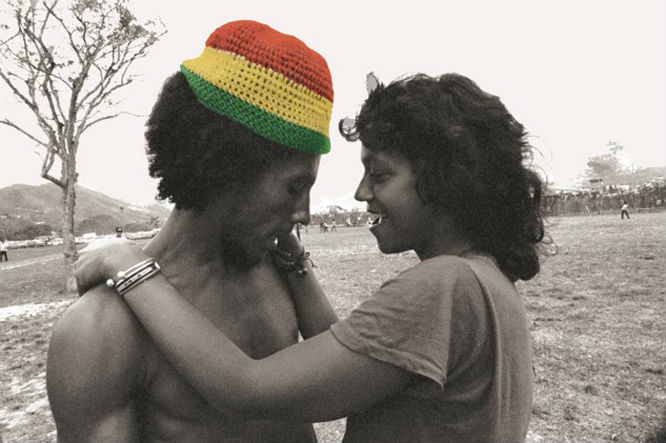 Comprised of never-before-seen archival footage, this enthralling 2011 documentary, directed by Esther Anderson and Gian Godoy, unveils rare glimpses into Bob Marley and The Wailers's rise to stardom, including the band's first rehearsal.
From these images emerge a unique portrait of a young Marley, his powerful relationship with the film's co-director Anderson, who was Marley's girlfriend at the time, and the extraordinary unseen moments when Rasta consciousness first entered into popular music. This personal journey into 1970s Kingston, Jamaica, follows a tender story of young love, and charts a lost history of the music that changed the world forever.
Esther Anderson, co-director of Bob Marley: The Making of a Legend; talks with Warrington Hudlin, President of the Black Filmmaker Foundation, Museum trustee, and Changing the Picture co-curator.
Sunday, April 27, 2014, 4:30 p.m.
Screening of Bob Marley: The Making of a Legend (2011, 90 mins). Screening followed by a discussion with Anderson moderated by Hudlin.
Sumner M. Redstone Theater, Museum of the Moving Image, 36-01 35 Avenue, Astoria, NY 11106
Tickets are still available for the program and are included with Museum admission on a first-come, first-served basis. For more information, visit movingimage.us
Related Articles
---