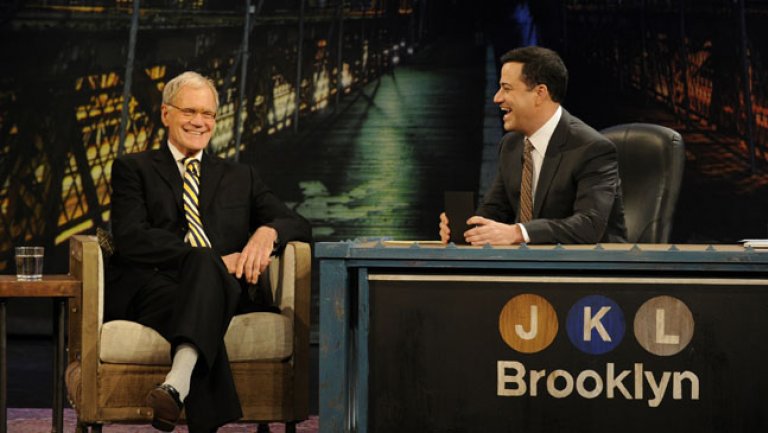 Jimmy Kimmel Live will be returning to the host's hometown of Brooklyn, New York for five original shows which will tape live from the Brooklyn Academy of Music's Howard Gilman Opera House starting on Monday, October 19th, 2015.On Tuesday night, October 20, Jimmy Kimmel Live will broadcast songs live from TIDAL X: 1020 Amplified by HTC with Donald Trump, Tracy Morgan and more at the Barclays Center in Brooklyn. This is the first in a series of philanthropic music events curated by www.tidal.com.
Additional musical guests booked for Jimmy Kimmel Live's Back to Brooklyn week include Ryan Adams, Esperanza Spalding, Public Enemy and a special guest sit-in with Kimmel's house band, Cleto and The Cletones, by iconic Late Show with David Letterman band leader, Paul Shaffer.
Kimmel will also welcome a number of additional guests during the week, including Republican Presidential candidate, Donald Trump. This will mark Trump's first appearance on Jimmy Kimmel  Live since announcing himself as a Presidential candidate. Previously announced guests for the week include: Bill Murray, Jay Z, Michael J. Fox, Misty Copeland, Bradley Cooper and Howard Stern.
Cant wait until he comes to Harlem.
Related Articles