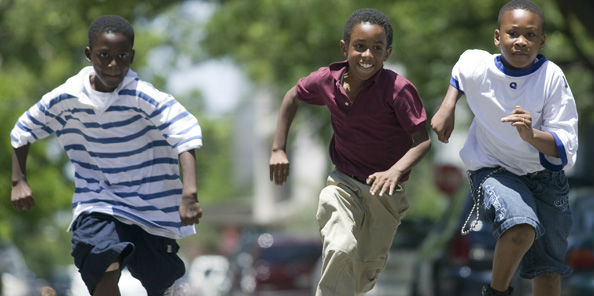 The Children's Defense Fund-New York (CDF-NY) today announced that its annual Beat the Odds® Gala, an event that celebrates students who have overcome exceptional adversities along their path to success, will be held on Monday, February 29 at The Pierre in New York City.  The celebration of five Beat the Odds® scholars will also honor business leader Roger W. Ferguson, Jr., President & CEO of TIAA-CREF, and renowned stage and screen actors LaTanya Richardson Jackson and Samuel L. Jackson for their longstanding commitment to CDF's Leave No Child Behind® mission.
CDF-NY's 2016 Beat the Odds® scholars include Aesron Jeremiah, 17, (William Maxwell High School in Brownsville), Elham Chowdhury, 17,  (Bronx High School of Science in Norwood), Ruben Suazo, 17, (Leadership and Public Service High School in East Flatbush), Sashagale Moore, 18, (Queens Preparatory Academy in Jamaica), and Shirleyka Hector, 17, (International High School at Lafayette in Canarsie). Each student has a remarkable story about overcoming challenges ranging from homelessness, bullying, and physical and verbal abuse while working to excel academically and giving back to their community. In addition to college counseling and academic support, Beat the Odds® scholars each receive a $10,000 scholarship for their college education.
"We are so proud of the youths we are honoring who have had to overcome tremendous odds stacked against them to succeed in school with the help of at least one caring adult," said Children's Defense Fund President, Marian Wright Edelman. "Their resilience and determination in the face of adversity inspire all of us in our work every day to change the odds and level the playing field so all children in America have the opportunity to reach their potential."
"Our five New York scholars exemplify the strength and inspiration that we look for in our next generation of leaders," said Samantha Levine, Acting Executive Director of the Children's Defense Fund- New York . "We are incredibly grateful to our equally inspiring honorees for their support of CDF-NY and their critical role in helping make our gala the success we know it will be."
The Children's Defense Fund- New York Beat the Odds® scholarship and leadership development program provides social and academic college readiness programming to high school students that are working hard to overcome tremendous obstacles in their personal lives, who demonstrate academic achievement and give back to their community. In addition, the Beat the Odds® program offers scholarship opportunities and support services to aid scholars throughout their college career—including ongoing mentoring, internship placements and career guidance.
Since 1995, the Children's Defense Fund Beat the Odds® scholarship program has been awarded to hundreds of students nationwide. Alumni of the program have graduated from some of the nation's premier universities and serve in a diverse range of occupations.
Co-Chairs for the 2016 CDF Beat The Odds® Gala include model, actress and author, Paulina Porizkova and her husband, musician and songwriterRic Ocasek.  Honorary Co-Chairs include: Malaak Compton-Rock, Tonya Lewis Lee, Spike Lee, and Marva Smalls.
CDF-NY's Beat the Odds® Gala begins with red carpet arrivals and a cocktail reception at 6:00 PM , and continues with dinner, an awards ceremony and entertainment at 7:00 PM , followed by dessert and dancing. 
For ticket information and pricing, or for information about sponsorship opportunities, please visit click here.
Related Articles