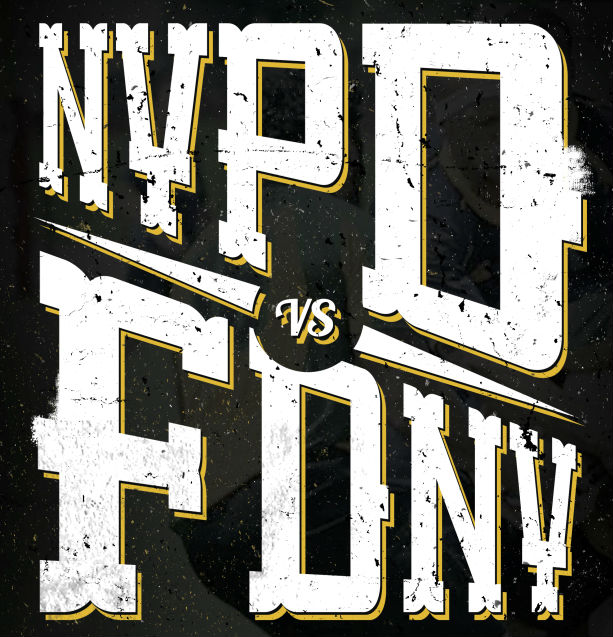 The Fun City Bowl, the 44th meeting of the FDNY vs. NYPD teams, will be played on Sunday, May 22, 2016, at 2pm EST.
This year's game marks the first time that the two teams will face off within NYC's five boroughs in nearly a decade.  
Nick Mangold, the current center for the NY Jets, is an honorary co-captain of New York's Finest. Shane Vereen, running back for the New York Giants, serves as the honorary co-captain of New York's Bravest. Prior to the game, fans can interact with and experience some of the FDNY and NYPD's specialty units, vehicles and more.
Rosters consist of approximately 80 players. New York's Bravest and New York's Finest are part of the National Public Safety Football League, a semi-professional football league. The teams operate independently of the NYPD and FDNY.
A portion of the proceeds from the game will benefit both teams' charities: Widows and Children's Fund on behalf of the NYPD and the FDNY Fire Family Transport Foundation. Tickets are available at BrooklynCyclones.com or 718-507-8499 and cost $20. In addition, ticket holders will also receive a box seat voucher to see the Brooklyn Cyclones at MCU Park for select 2016 home games and discounts at Coney Island area amusements, including Deno's Wonder Wheel Amusement Park, Luna Park and the New York Aquarium.
Sunday, May 22nd, 2pm
MCU Park, 1904 Surf Avenue,  Coney Island, New York 11224
No related posts found...