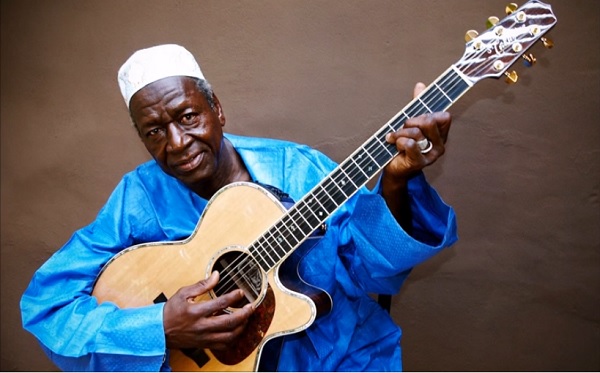 Legendary Malian songwriter, master singer, and guitarist Boubacar (aka "Kar Kar") Traoré rose to fame in the '60s with his desert blues performances, fusing Malian and Arabic music. Renown, however, didn't lead to riches, and following a 1968 coup, Boubacar dropped out of sight. Personal tragedy led him to move to France, where eventually, he was rediscovered. While Boubacar Traoré has been active for decades and was a contemporary of the late Ali Farka Touré, it was not until 1990 that he released his first album, Mariama. Today, Boubacar is considered one of the most seminal figures in the African desert blues tradition. This is a rare opportunity to see and experience this elusive genius live.
Friday, December 2, 2016, 7:00 p.m.
Tickets: $50-$65 | Bring the Kids: $1
Tickets to this event include Museum admission
www.worldmusicinstitute.org
The Metropolitan Museum of Art, The Grace Rogers Auditorium, 1000 Fifth Avenue, New York, New York
No related posts found...
---