---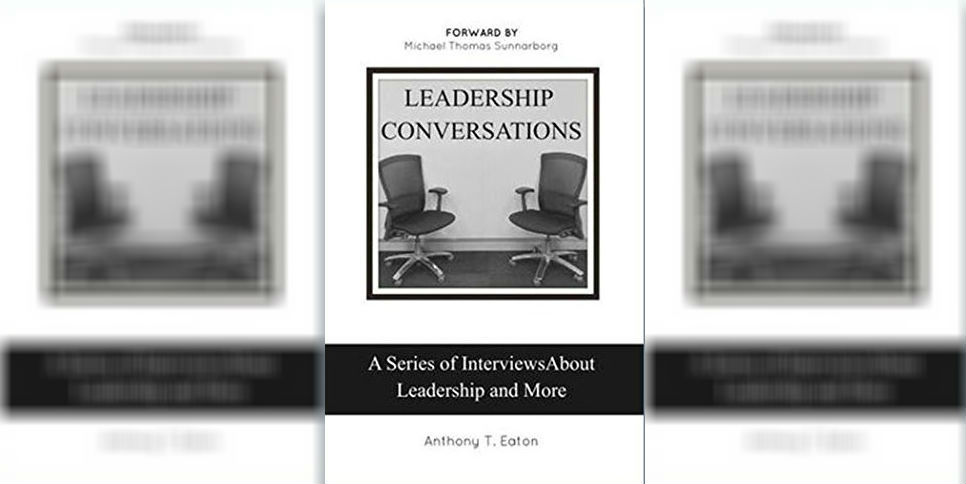 Anthony T. Eaton, author of Leadership Conversations, is a seasoned Human Resources professional with more than twenty years of experience working in a range of industries including non-profit, banking, utilities and government. In addition he is an accomplished artist and author with a passion for personal and professional leadership and development.
Related: Listen to Anthony T. Eaton and Danny Tisdale discuss Vy Higgensen on The Danny Tisdale Show.
Believing that every person has the opportunity and potential to lead, his focus is on helping others be the best leaders they can no matter who they are or position they hold. In 2013 Anthony took his leadership message online with a blog. Initially posting an inspirational quote of the day he then began doing interviews with a wide range of individuals from diverse background about their personal journey, leadership experiences and thoughts.
In 2015 he created a website and added feature articles, a second interview series Women On Leadership along with a book review. In 2016 he published his book Women On Leadership, a series of interviews on leadership where he interviewed Harlem legend Vy Higgensen founder of The M.A.M.A. Foundation and leadership and others. Anthony's purpose is to inspire and motivate others by initiating conversations about what it means to be a leader in the broadest sense of the word.
Get your copy of this 5 Star book HERE.
Check out more great Harlem World Radio interviews here, itunes or download them wherever you get your podcasts.
Related Articles
---