---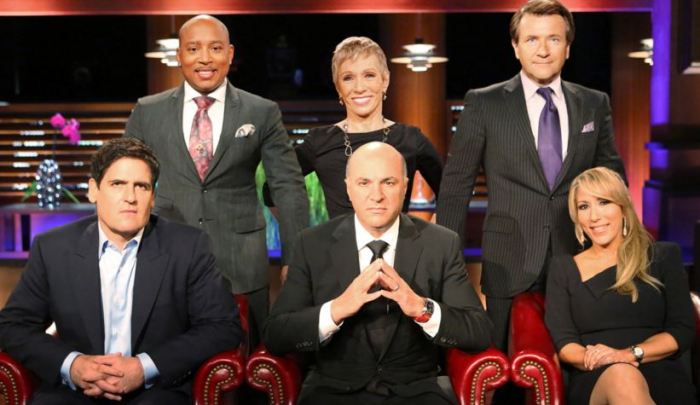 ABC's hit series Shark Tank has helped American entrepreneurs make deals worth over $70 million. According to Black Enterprise, the show wants to help business owners of color in a big way!
Since the beginning, black entrepreneurs have shined. Mr. Tod's Pie Factory struck a deal with Barbara Corcoran and Daymond John on episode 1 with a near $1M valuation.

In Season 7, entrepreneurs like Sarah Ribner of Piper Wai, and Ben Young and Gregory Coleman of Nexercise, continue to inspire on Friday nights. Nexercise's $18.7M valuation is the largest to date on Shark Tank.

Joshua DuBois and Brandon Andrews of Values Partnerships are working to ensure the voices pitching on ABC's Shark Tank reflect the diversity of audiences watching. With the support of producer Mark Burnett, Values Partnerships – a Washington, D.C., based firm engaging faith-based and diverse communities worldwide – leads a nationwide casting tour focused on bringing more diverse ideas and voices to the show, and supporting entrepreneurship nationwide.

"ABC's Shark Tank and its producer Mark Burnett are committed to supporting entrepreneurs from every community in the nation. The power of seeing someone who looks like you successfully pitch a business on the show cannot be understated," says DuBois.
Events are planned in other cities, including Austin, Texas; NYC; Washington, D.C; Detroit, Michigan; New Orleans, Louisiana; Cincinnati, Ohio; and San Francisco/Oakland.
Register HERE to pitch your business at the New York Institute of Technology School of Management Casting Call for ABC's Shark Tank on April 20, 2016.
Black women account for the fastest growing and most prolific group of entrepreneurs in our country. To learn about the casting tour and sign up to pitch in your area, visit http://www.ValuesPartnerships.com/SharkTank/.
Via ABC
Related Articles
---