---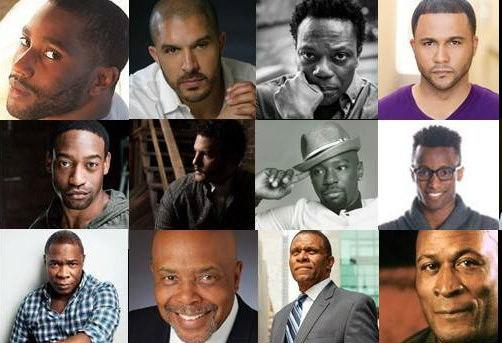 By Dontré L. Conerly
It's one of the most pervasive stereotypes of the African-American community, and one which often sparks national debate when our nation's first Black president exercises herculean discipline so as to never comport himself as the "angry Black man" ……the archetype of which is an enraged, dangerous Black man who, with the slightest or no provocation at all, unleashes a fiery rage upon undeserving (usually White) victims. This is a man to be feared; you certainly wouldn't vote for him.
…brutally honest…a harsh truth about life for the very same men who voice these characters, and many in the audience who could easily replace any of the men with their own tale.
Staged by the Bedford Stuyvesant Restoration Corp., as part of the Billie Holiday Theatre Season at 12 Angry Men: True Stories of Being a Black Man in America Today, is a brutally honest and raw discussion on the daily interactions between police and Black men on the streets of nearly every major city in America. Graphic accounts of hostile police encounters are like visceral body blows of disgust and anger at the grim reality that this play and these stories are not an uplifting historical tale of "we shall overcome"; rather, it's possibly a harsh truth about life for the very same men who voice these characters, and many in the audience who could easily replace any of the men with their own tale.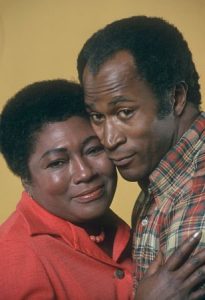 Inside the Kumble Theatre at LIU, Harlem's own, director George Faison, relies solely upon his actors and their text to set the scene of the varied encounters each man has with law enforcement. Almost like a cathartic therapy session, 12 chairs are assembled on stage, filled with 12 Black men whose ages, hues, and stories are as varied as their geography; the only two similarities between them. . . their race and their treatment at the hands of police. Often, these encounters happened because they were Black men who were doing nothing more than simply existing—sometimes in a place where their existence offended, other times when it befuddled.
TV notables, such as John Amos ("Good Times") and Nelsan Ellis ("True Blood"), help recount the stories of the 12 men who have been profiled and harassed by police. In powerful, heart-stopping performances, these actors bring to life harrowing scenes of excessive police force and public humiliation which leaves you on the edge of your seat with angst and anxiety as actor and audience alike come to the same conclusion: one wrong word, wrong move and a(nother) Black life could end.
They are stories many of us have heard (and far too many have experienced) in recent news as conversations concerning race begin to dominate the media landscape in the wake of clashes between police and people of color.
Related: Chukwudi Iwuji and Danny Tisdale talk on The Danny Tisdale Show on Harlem World Radio
The stories are told by a rotating cast of actors including Jerome Preston Bates, Sheldon Best, Brandon Dirden, Jason Dirden, Nelsan Ellis, Frank Harts, Chukwud…i Iwuji, Gabriel Lawrence, Roscoe Orman, Michael Potts, Terrell Tilford, John David Washington, and Victor Williams.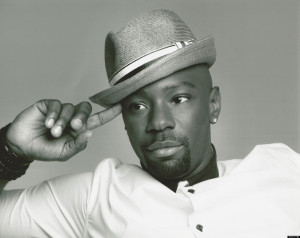 But what 12 Angry Men does so well is allows for the story to be told from the point of the person who–because he is the target of police attention—is assumed to be the aggressor, or the criminal. It gives voice to the "suspect" whose words are immediately taken from him in these encounters and, many times, "can be used against [him]."
12 Angry Men was intended to explain why Black men are angry at the consistent bullying, harassment, and brutality of police, but it should anger everyone in the audience that this treatment of entire groups of people still happens.
There are four more performances of 12 Angry Men for this weekend. You can get tickets by visiting www.kumbletheater.org, or by clicking HERE.
---