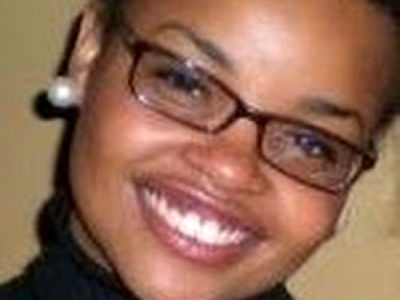 Monique Hedmann
The Harlemite works at Harlem Hospital and with Harlem Tai Chi guru Dr. Robert Woodbine on the upcoming Tai Chi and Qigong workshop, Saturday, October 13th, 2012 in Mount Morris Park. Here, she talks about Harlem Hospital Center, working with Dr. Robert Woodbine, physical and mental health in Harlem.
Harlem World Magazine: Whose idea was it for the upcoming Harlem Tai Chi guru Dr. Robert Woodbine event in Harlem?
Monique Hedmann: I initially had the idea for the event. In 2009, as a Masters in Public Health candidate studying aging, I wrote my thesis on the use of Tai Chi and Qigong to promote the health of urban-dwelling elders of color. After being hired at Harlem Hospital Center to develop the Walk It Out! program, I knew that I wanted to somehow incorporate Tai Chi and Qigong into the program as an activity to complement and reinforce the benefits of walking. I serendipitously was introduced to Dr. Woodbine at a hospital event, and the rest is history. In addition to being a naturopathic doctor and acupuncturist, Dr. Robert Woodbine has been providing Tai Chi and Qigong instruction throughout New York City for many years. We first hosted a series of Tai Chi and Qigong workshops in Marcus Garvey Park over the course of 3 months in 2010 during the infancy of the Walk It Out! program, and built a small following of elder participants. In 2012, the program's reach grew exponentially in large part due to the hard work of the program's new full time coordinator Amparo Abel-Bey. Amparo and I are currently working to strengthen ties between the Walk It Out! program and the NYC Department of Parks and Recreation in the development of an official walking trail in Marcus Garvey Park and other collaborative programming, including the Tai Chi and Qigong workshops. It is hoped that by resurrecting these workshops, we will be able to secure the resources needed to allow them to be held in Marcus Garvey Park on a regular, ongoing basis.
HW: What can participants expect during the workshop?
MH:Participants receive a (introduction) description and explanation of what Tai Chi and Qigong and the inherent benefits in learning and doing these practices, particularly for seniors. Participants will receive interactive experiences of doing a Tai Chi and Qigong warm-up routing to loosen the joints, to feel what Qi (chee) feels like, and several of the basic movements of Tai Chi of the Classical Yang Family Style of Taijiquan.
HW: Where will the event take place (October 13th)?
MH: The workshops will take place in the Acropolis of Marcus Garvey Park, at the top of Mount Morris. Participants should enter the park at 124th Street and 5th Ave. There will be signs directing participants from that entrance to the location of the workshop?
HW: We missed the September workshop, when is the next workshop?
MH: Yes, the first one was Saturday, September 29th and the next one is this Saturday, October 13th from 9AM-10AM. Participants should arrive to the park 5-10 minutes before the beginning of the workshop?
MW: Why is Tai Chi and Qigong important and why in Harlem?
MH: If you go to Chinatown on any given morning, you will find hundreds of people in the park doing Tai Chi and Qigong as a time-honored activity to promote and maintain their health. Tai Chi and Qigong have a number of physical benefits including improved balance and gait, less falls and fractures, improved personal confidence, increased self-awareness, enhanced mental focus and clarity, and the breaking of the intergenerational trauma of chronic illness. Tai Chi and Qigong have also been shown to decrease stress and improve mood, which are key to improving mental health outcomes in our communities. These physical and mental health benefits can no doubt prove valuable to residents of Harlem of all ages while strengthening community ties. It is our vision to cultivate a Tai Chi and Qigong culture in Harlem for the health and well-being of our Village now and in the future?
---
---
HW: How can our readers find more information about the workshops?
MH: They can come by this weekend or contact us at (212) 939-4239 or e-mail me at Monique.Hedmann@nychhc.org and Dr. Robert Woodbine at (866) 327-2254, e-mail him at doc@strategiesforoptimumwellness.com and his website is www.strategiesforoptimumwellness.com?
HW: Thank you.
MH: Thank you.
Related Articles
---