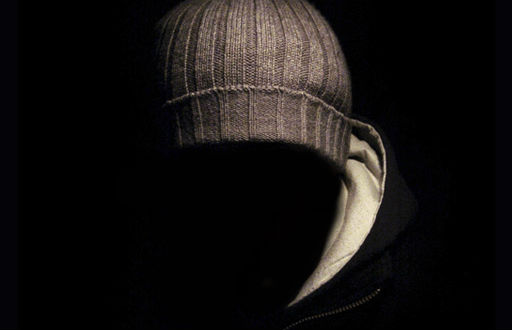 Gerald Burgess
A duo with Ma$e, a record deal in the 90's Mr. Gerald is the hard working multi-talented student advocate from the Harlem Children's Zone (HCZ). Here, the HW Students from the Summer Youth Employment Program sit down with the father as he talked about it all.
Harlem  World Magazine: Who are you?
Gerald Burgess: My name is Gerald Burgess , AKA "The Mayor of Harlem". I live in Harlem, I'm 30 years old.
HW: Who inspires you?
GB: My mother, because she is legally blind and deaf, and she managed to take care of my brothers and sisters on her own (Mr.Gerald is fluent in American Sign Language) .
HW: What school did you attend (High school and college)?
GB: I attended Bronx Regional (High School) and Dutchess Community College.
HW: What was your major in College?
GB: I majored in Sports Management .
HW: When did you start working at Harlem Children Zone (HCZ)?
---
---
GB: I began working at HCZ in 2007.
HW: What is your occupation at Harlem Children Zone (HCZ)?
GB: My occupation at HCZ is a full time Student Advocate and part time (basketball) coach.
HW: Why did you choose the Learn to Earn site over other HCZ sites?
GB: I was placed at the Countee Cullen site part time doing recreation in May 2007. I then worked full time at Learn To Earn (LTE).
HW: What is Writer's Bloc?
GB: W.R.I.T.E.R.S. B.L.O.C. is a creative writing and thinking workshop (poems, spoken words, rap and R&B).
HW: What does each in letter of W.R.I.T.E.R.S. B.L.O.C. mean?
GB: It stands for Writing Real Intelligent Thoughts Everyday Rises Strengthen Builds Learns Optimistic Creativity.
HW: What other things do you enjoy?
GB: I enjoy being a coach, my family, my friends, entertainment, and being a parent.
HW: We know you're a basketball coach, why do you enjoy basketball?
GB: I enjoy basketball because it is my passion. I was a great player and coach in my days.
HW: What is the team name?
GB: I have many various teams for instance, Promise Panthers, Learn to Earn and Harlem Children Zone.
HW: We know you've produced music in the 1990's with Harlem's Ma$e and McGruff, why did you stop?
GB: I had a record deal that wasn't as good as others and it wasn't enough to pay my bills.
HW: What do you do with your spare time?
GB: I like to travel, going to Las Vegas and chill.
HW: What is your favorite summer vacation spots?
GB: My favorite spots are Cancun, North and South Carolina, Orlando, Fl., and Atlantic City.
HW: Why do you still live in Harlem?
GB: I have recently relocated back (to Harlem), because I love Harlem and there is always something to do.
HW: Thank You.
Related Articles
VIDEO
---
Harlem Cultural Archives is a donor and foundation-supported Historical Society, Its mission is to create, maintain and grow a remotely accessible, online, interactive repository of audio-visual materials documenting Harlem's remarkable and varied multicultural legacies, including its storied past as well as its continuing contributions to the City and State of New York, the nation, and the world.
Support Harlem Cultural Archives
and
click here to get more Harlem History
, Thank you.