---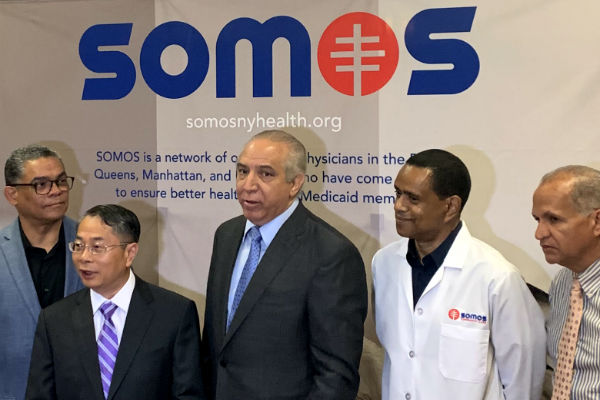 On, Tuesday, June 11, at 12:00 PM, SOMOS Community Care called for an extension of the state's transformative DSRIP initiative at the Somos Conference 2019 at the NY Academy of Medicine, 1216 Fifth Avenue in Harem, NY.
The DSRIP initiative has begun to revolutionize health delivery in lower income communities statewide at the first annual SOMOS policy conference, SOMOS Community Board Chairman Dr. Ramon Tallaj. Titled Neighborhood Based Primary Care: An Innovative Organizing Principle for Healthcare Delivery, the daylong conclave gathered hundreds of doctors who serve over 700,000 majority immigrants dependent on Medicaid and officials such as New York State Budget Director Robert Mujica, New York State Office of Alcoholism and Substance Abuse Services Commissioner Arlene Gonzalez-Sanchez and New York City Department of Health, Mental Hygiene Commissioner Dr. Ann Marie T. Sullivan, and former New York Medicaid Director Jason Helgerson, as well as key community leaders.
The conference featured various news-making sessions, panels, and activities to begin the long-term process of launching a policy agenda for the future of New York City healthcare, specifically in the outer borough and immigrant communities.
SOMOS Community Care is a nonprofit, physician-led network of more than 2,500 health care providers serving over 700,000 Medicaid beneficiaries in New York City, launched in 2015 as part of New York State's Delivery System Reform Incentive Payment Program (DSRIP). SOMOS' network includes providers delivering culturally competent care to patients in some of New York City's most vulnerable populations, particularly Latino, Asian, African-American and immigrant communities throughout the Bronx, Brooklyn, Manhattan, and Queens.
Photo credit: SOMOS Community Care conference 2019.
---