---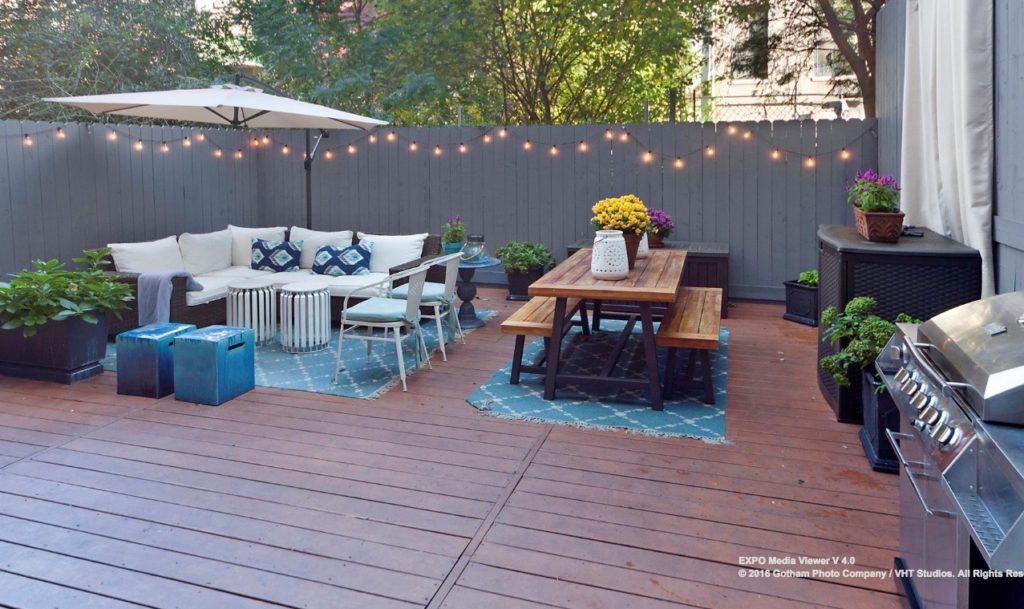 Outdoor space is the star at this Harlem apartment at 239 West 135th Street. This 1,308-square-foot, two-bedroom duplex comes with a 625-square-foot private garden, boasting enough room to fit an outdoor couch, dining table, barbecue and more. Too bad the weather's just getting cold! The interior also takes advantage of the outdoor space, with massive windows that look out onto the greenery.
Here's one last look at the glorious backyard, which you access from a landing off the upper level of the duplex.
The lower level of the apartment holds what could be a living room or bedroom. Upstairs, you've got an open living and dining area, kitchen, bedroom and home office. Because this is a ground floor apartment you only get natural light from the back, where the unit faces the outdoor space.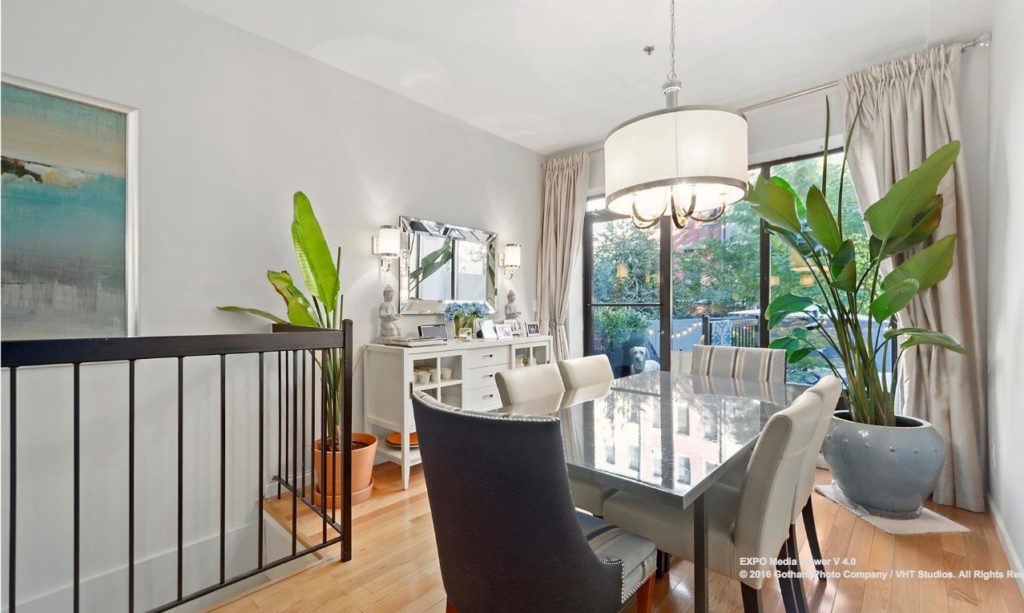 The kitchen comes with custom cabinets, granite countertops and floors, and stainless steel appliances. Adjacent to the kitchen is a small home office space.
The upper level dining area takes advantage of the floor-to-ceiling windows.
Big windows decorate the master bedroom, too. Besides the backyard view, the bedroom comes with its own full bathroom.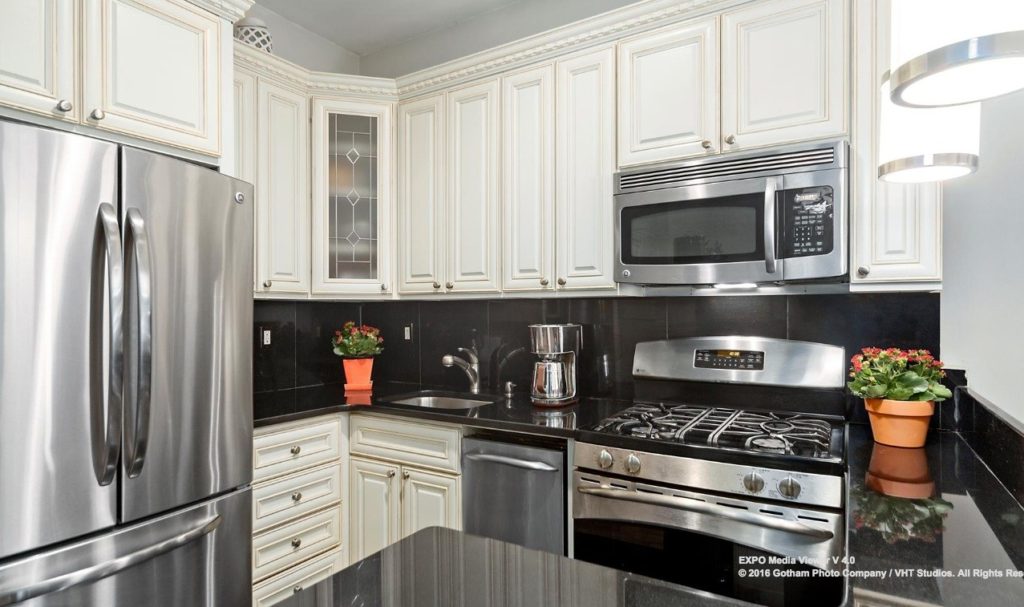 239 West 135th Street is a 12-unit boutique condo with its own virtual doorman and common roof deck. It's located just one block east of the 135th Street subway station and St. Nicholas Park.
Via source
Related Articles
---