---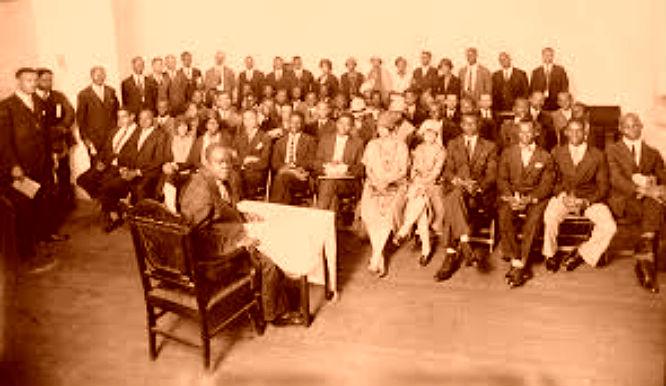 A great blurry old photo from Jeffrey Perry of Harlemite Hubert Harrison teaching a course on "World Problems of Race" in 1926 on 135th Street in Harlem. To the far left is Richard B. Moore, in the front row (over Harrison's head) is Williana Jones Burroughs, in the front row sitting with a book in front of him is W. A. Domingo, and in the back row is Hermie Huiswoud.
Would certainly appreciate it if anyone can help to identify others in the photo.
Please your comments below.
Related Articles
---