---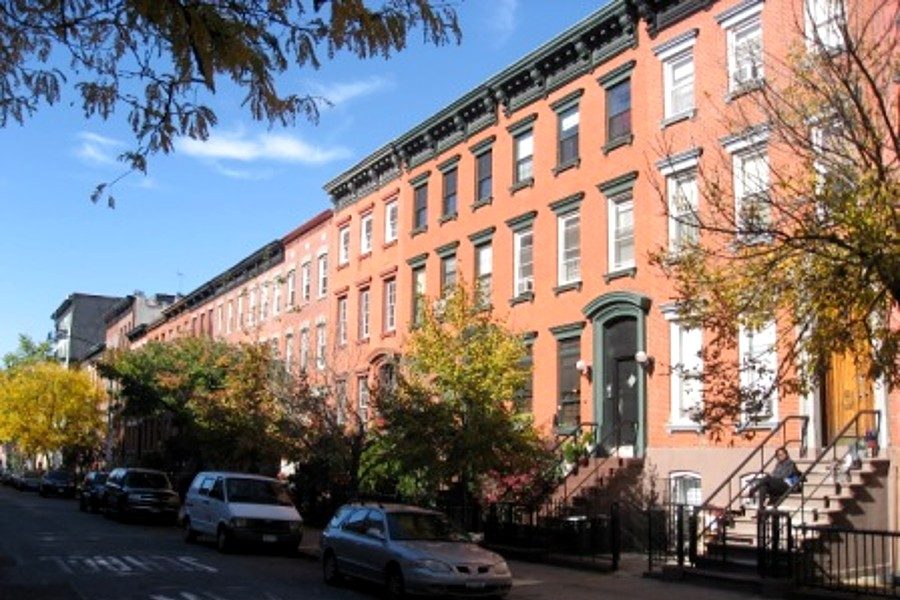 Weeks after New York City was impacted by major rains and floods and just days before the 11th anniversary of Hurricane Sandy.
The New York City Department of Housing Preservation and Development (HPD) is searching for a partner organization to launch the expansion of a program that helps low- and moderate-income homeowners pay for repairs and upgrades to their properties – including improvements to protect their homes from extreme weather and flooding events. The City housing agency's request for interested parties to submit their proposals to implement the program expansion moves NYC one step closer to capitalizing on a key initiative of Mayor Eric Adams's "Housing our Neighbors" Blueprint, to help communities build and maintain intergenerational wealth through homeownership. 
"As the impacts of climate change grow, New York City is committed to maintaining safe and resilient homes, with a focus on supporting lower income homeowners," said Deputy Mayor for Housing, Economic Development and Workforce Maria Torres-Springer. "Equipping homeowners with critical funding to prevent the worst impacts of flooding provides New Yorkers with the peace of mind through future weather events, and builds on this administration's work on sustainability, reducing emissions and decreasing energy costs." 
"Just weeks ago, torrential rains and flooding underscored the critical need to help homeowners protect and prepare their homes for inevitable and more frequent storms," said HPD Commissioner Adolfo Carrión Jr. "We are witnessing the direct impacts of climate change, especially in the city's costal floodplain, where many homeowners live. We are committed to equipping homeowners to face that reality. Through this process, we will bring on a new partner to deliver vital repairs and improvements to homes across the city."
Originally launched in 2019, HomeFix provides access to low- or no-interest loans up to $60,000 per unit to owners of one-to-four-family homes in New York City. The loans pay for repairs that address building systems, housing deficiencies, and other conditions that may be hazardous to residents' health and safety.  Eligible renovations may include window replacement and heating, hot water, roofing repairs, and accessibility improvements to help seniors age in place. The program pairs both financial and technical assistance from community-based organizations and non-profit partners, providing financial counseling, construction management, and other individualized services to help homeowners achieve long-term stability. 
In the first three years after the program launched, homeowners expressed a lot of interest. To meet this demand, the City is expanding this critical program to help homeowners without access to traditional home repair financing address urgent repair and maintenance needs. The expanded program, HomeFix 2.0, will be funded through a contract with the City for the first time, allowing for the program to cover sustainability and resiliency upgrades to reduce energy costs, advance emissions reduction goals, and help protect homeowners from extreme weather and flooding events.
The request to bring on a new partner to help lead this work comes at a critical time as the city is still recovering from heavy rain and flooding just weeks ago, and as this program aims to serve a population that is particularly vulnerable to flood damage. This Sunday, October 29, marks the 11th anniversary of Hurricane Sandy, underscoring the dire need for supporting homeowners in protecting their homes. Seventy-five percent of buildings in the city's coastal floodplain are one- to four-family homes, highlighting the urgent need to address increased flood risks and other climate threats. In doing so, HomeFix 2.0 will support the long-term preservation of the city's housing stock, promote the health and safety of residents, and provide critical stability for approximately 150 homeowners each year.
Many low- and moderate-income homeowners need assistance to keep up with rising costs. This need has only grown since the pandemic, which caused instability for many low- and moderate-income homeowners. Rising inflation, supply chain constraints, higher interest rates, and other costs have made home maintenance more expensive than ever. The expansion of HomeFix 2.0 is a vital part of a range of strategies the City is deploying to help existing homeowners address physical and financial conditions in small buildings, prevent foreclosure and displacement, and ensure the long-term stability of one- to four-family homes that are one of New York City's most important vehicles for neighborhood stabilization, economic mobility, and intergenerational wealth creation. 
To learn more about HPD's programs for homeowners visit the HPD website. For more information about submitting a proposal to the HomeFix 2.0 RFP and other requests for proposals, please visit PASSPort.
The New York City Department of Housing Preservation and Development (HPD) is the nation's largest municipal housing preservation and development agency. Its mission is to promote quality housing and diverse, thriving neighborhoods for New Yorkers through loan and development programs for new affordable housing, preservation of the affordability of the existing housing stock, enforcement of housing quality standards, and educational programs for tenants and building owners. For full details visit www.nyc.gov/hpd and for regular updates on HPD news and services, connect with us on Facebook, Twitter, and Instagram @NYCHousing.
---