---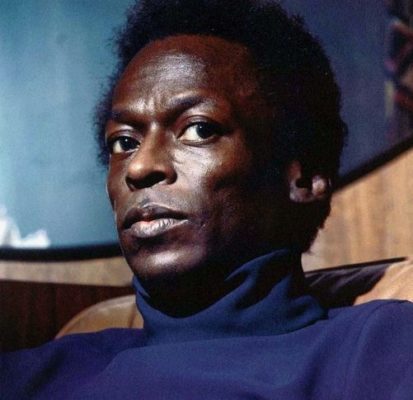 Men from Harlem to Hollis, stereotypically, only occasionally give thought to mixing and matching our wardrobe for maximum effect. A nicely-tailored, good-fitting sweater, however, can be as eye-catching as a charming smile or a warm laugh. It's an investment that well-dressed men are more and more willing to make. Get ready to pull off the perfect sweater for your outfit.
1. Choose a wool or cashmere sweater for maximum warmth and soft feel. Wool is most commonly taken from sheep, while cashmere from goats. Because of the considerable time, effort, and — in the case of the Kashmir goat — rarity involved in manufacturing these fabrics, they're going to cost you more, but they worth it. Wool, although occasionally scratchy, is perhaps the warmest of fabrics, wicking away moisture by being super-absorbent and creating tiny air pockets, or insulation, for warm air to collect in. Cashmere is the gold standard when it comes to incredibly soft and luxurious fabric.
2. Choose cotton. It's a lightweight, breathable, and cheaper fabric. Because cotton can be farmed and manufactured with relative ease, it's cheap. Remember though, because nature didn't design cotton to keep an animal warm throughout the chilly winter — unlike wool or cashmere — it's much more breathable, making cotton great for spring and summer months or for exercising on a chilly night. Cotton can be very soft if treated right, making it a great budget item that feels elegant to the touch.
3. Opt for synthetic or blended fabrics for price and performance. Synthetic fabrics, like polyester or nylon, can mimic the feel of fabrics like wool or cotton at a much lower price. Blended fabrics contain a blend of at least two fabrics, say 51% cashmere and 49% cotton. Both blended and synthetic fabrics are there to make things easier on your wallet, and sometimes even make sweaters more durable. A blended cotton and spandex sweater will stretch more than its all-cotton counterpart, making it a great sports choice.
4. Wear darker color sweaters for more formal occasions, and lighter color sweaters for casual occasions. The type of color you select for your sweater isimportant. Colors like blue, brown, black are considered much more formal, while grey and lighter color usually pass as casual, although they can be dressed up in the spring and summer months.
Avoid wearing extremely bright colored sweaters unless you're trying to make a statement (or poke fun at yourself). Baby blues, burnt oranges, and even subdued yellows can be pulled off with the right amount of finesse, but avoid bright pinks, neons, and other eye-blinding notes.
5. Take it easy on the sweater patterns unless you plan on them being the focal point of your outfit. Patterns on sweaters are a lot like colors: the more you have, the less formal your sweater will seem. If opting for a sweater with a pattern, go understated with the rest of your outfit. Wear patterned sweaters with a pair of clean jeans and simple, no-frills shoes.
Argyle sweaters, which employ interlocking diamonds, usually of different colors, have become increasingly popular. As with other patterned sweaters, wear them carefully: don't try to do too much with the rest of your wardrobe if you decide to rock this stylish pattern.
Houndstooth, checkered, or other black and white patterns are also becoming increasingly popular. Wear houndstooth, especially, with an otherwise delicate outfit, as this pattern exudes moxie.
6. Find the brand that makes sweaters which fit you perfectly. Obviously, if a $300 sweater has sleeves that fall well past your hands, you're not going to look great. Different garment manufacturers will have different fits. The best way to consistently look great in any sweater is to find the brand or brands that fit you best, and then to stick with that brand as you continue to explore different kinds of sweaters.
High-end brands will make sweaters that fit only about 1 in 10 men. This means that for the 10% who do look great in them, the fit is absolutely fantastic. Lower-end brands will make sweaters that fit more types of builds, but only fit those builds poorly.
Although you probably can buy a sweater and then get it altered to truly fit you, it's not likely to produce great results. Finding the expert tailor or seamstress who's able to do a good job is difficult. For your money, you're probably better off getting a bespoke sweater.
Part 2 Wearing Different Sweater Styles
1.Start off any sweater wardrobe with a good crew neck. This is probably the most common type of sweater for men, as it's basic, versatile, and doesn't reveal much of what you're wearing underneath. Choose your fabric carefully here; you'll be wearing a crew neck much of the time!
Crew necks are pretty casual, so pair them with a no-frills pair of jeans to go for a modest look, or a more formal pair of jeans for a more sophisticated look.
Crew necks work great with both button-down collared shirts (keep the collar inside the crew) and simple t-shirts.
2. Get slightly more formal with a v-neck sweater. V-necks are a bit more fancy than crews, mainly because you're meant to wear them with button-down collared shirts. V-necks actually have a slimming effect, as the bottom of the V draws the viewer's attention downward.
Feel free to wear a crew t-shirt underneath your v-neck to make it more casual, but avoid wearing a v-neck tee underneath a v-neck sweater. Like the infamous popped collar, this trend is best avoided.
The deeper the cut of the V, the more effeminate the sweater looks, in the opinion of some. So opt for a slight cut v-neck if you want to highlight your masculinity, and avoid going for really deep v-necks.
3. Go old school — but still hip — with a cardigan. Your grandpa probably sported a cardigan, whether or not he had a library stocked with scotch and a Kuba Pipe. Cardigans are decidedly old school, but that doesn't mean they can't be pulled off nowadays.
Because cardigans are a bit more formal than crews, they work well when they're dressed down. Fit a cardigan on top of a slim-fit tee and your favorite pair of jeans, and top off the look with some slightly less-than-casual shoes.
4. Consider wearing a polo sweater to prep it up. A polo sweater is a sweater than has some sort of collar attached to it, obviating the need for a collared shirt underneath. These cuts are considered quite fashionable, so you need to be confident when wearing them. Just put on your baddest Miles Davis face and a afro and you're good to go.
5. Pull off a turtleneck sweater for a bit of twee fun. Turtlenecks probably won't make it into your sweater mainstay, but neither should they. Worn every once in a while with a simple tee underneath, these sweaters are good for showing chiseled, lean profiles. Probably best reserved for the fall and winter months.
6. Give an aran sweater a go if you're feeling swarthy and cold. Aran sweaters originate from the west coast of Ireland, where inhabitants had to settle with cold, dreary, rainy weather. Traditionally wool sweaters, arans boast nice knitted patterns on top of usually light-colored wool.
Arans give you a homey look, great for nights by the fire or in outdoorsy settings. They probably aren't the best sweaters to wear on a date, or for going out on the town.
Via source
---