---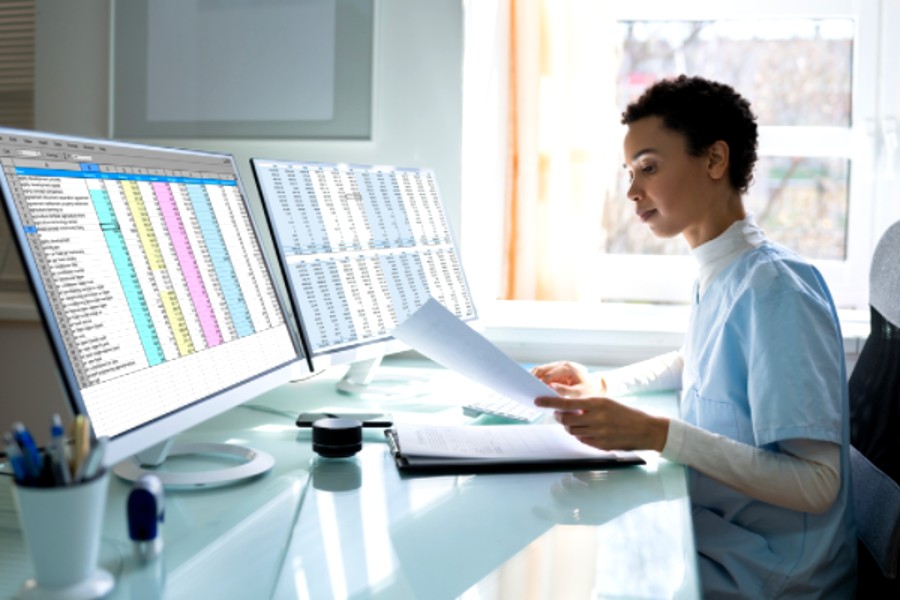 Verifying the legitimacy of potential hires is crucial for the success of your business, especially if the role involves sensitive information or customer interaction.
This article will guide you through the process, including reviewing resumes, conducting interviews, checking references, performing background checks, and assessing the candidate's online presence.
The risks of hiring an illegitimate candidate include financial loss, damage to your reputation, legal issues, and safety hazards. Invest time and effort in verification to mitigate these risks.
Reviewing resumes and cover letters
The first step in verifying the legitimacy of your potential hire is to carefully review their resume and cover letter. Look for any inconsistencies, such as gaps in their employment history, inconsistencies in their job titles or responsibilities, and discrepancies in their education or certification. These inconsistencies could be red flags indicating that the candidate is not who they claim to be.
Evaluate the candidate's qualifications and experience in the context of the job requirements. Verify that their experience is relevant and sufficient to fulfill the role's responsibilities. If the candidate has any certifications or licenses, verify that they are legitimate.
Communication skills and professionalism are essential for most job positions, particularly those involving customer interaction. Pay attention to the candidate's writing style and grammar in their cover letter and resume. Additionally, assess their level of professionalism based on their communication and presentation during the interview.
Conducting thorough interviews
Behavioral and situational questions are an effective way to evaluate a candidate's past behavior and their ability to handle different situations. These types of questions can reveal a lot about a candidate's character and problem-solving skills. For example, you could ask the candidate to describe a challenging situation they faced in their previous job and how they handled it.
People search platforms can provide additional information about the candidate, such as their social media profiles and any public records associated with their name. The usefulness of people search sites is that it helps you verify the information provided by the candidate and gather additional insights into their character.
Non-verbal cues can reveal a lot about a candidate's character, such as their level of confidence, honesty, and enthusiasm. Pay attention to their body language, tone of voice, and eye contact during the interview. Assess whether the candidate's personality and communication style would fit well with your team.
Assessing the candidate's online presence
Review the candidate's social media profiles and online portfolios, such as LinkedIn or personal websites. These platforms can provide valuable insights into the candidate's personality, interests, and professional accomplishments.
Analyze the candidate's digital footprint, including any online articles or publications they have contributed to or been featured in. Be aware of any potential concerns or red flags, such as offensive or controversial content that could harm your business reputation.
Identify any potential concerns or red flags that could impact the candidate's ability to fulfill the job requirements or fit with your company culture. Use this information to inform your hiring decision and determine whether the candidate is a good fit for your team.
Performing background checks
Verify the candidate's education and employment history by contacting their schools or previous employers. Confirm that they have the qualifications and experience required for the role.
Background check platforms can screen for criminal records, credit history, and other potential issues that could impact the candidate's ability to fulfill the job requirements. If you're interested, you can learn about it here. By utilizing these platforms, you can discover any potential red flags or concerns before making a hiring decision.
Be transparent with the candidate about the background check process and obtain their written consent before conducting it. Inform them of the specific information that you will be verifying and how it will be used to make the hiring decision.
Checking references and recommendations
Contact the professional references provided by the candidate, such as their previous employers or colleagues. Ask specific questions about the candidate's job responsibilities, work ethic, and performance. Be aware that some candidates may only provide references that will give them a positive review, so it is essential to evaluate the credibility of the references.
Evaluate the credibility of the references by verifying that they are who they claim to be and that their relationship with the candidate is legitimate. You can do this by checking their LinkedIn profile or other online presence.
Seek additional recommendations through professional networks, such as LinkedIn groups or industry associations. These networks can provide valuable insights into the candidate's character, work history, and reputation.
To Sum it Up
Verifying the legitimacy of potential hires is crucial to avoid risks and ensure business success. Review resumes, conduct interviews, check references, perform background checks, and assess online presence to make informed hiring decisions and protect your business.
A thorough hiring process can lead to improved employee retention and increased productivity. Invest in verifying potential hires to build a strong and committed team that can achieve business goals.
Prioritize candidate verification and provide your hiring team with tools and resources to effectively verify potential hires. A consistent and thorough process can protect your business and position it for long-term success.
This content is part of the HWM Partnership.
Related Articles
---